Back to top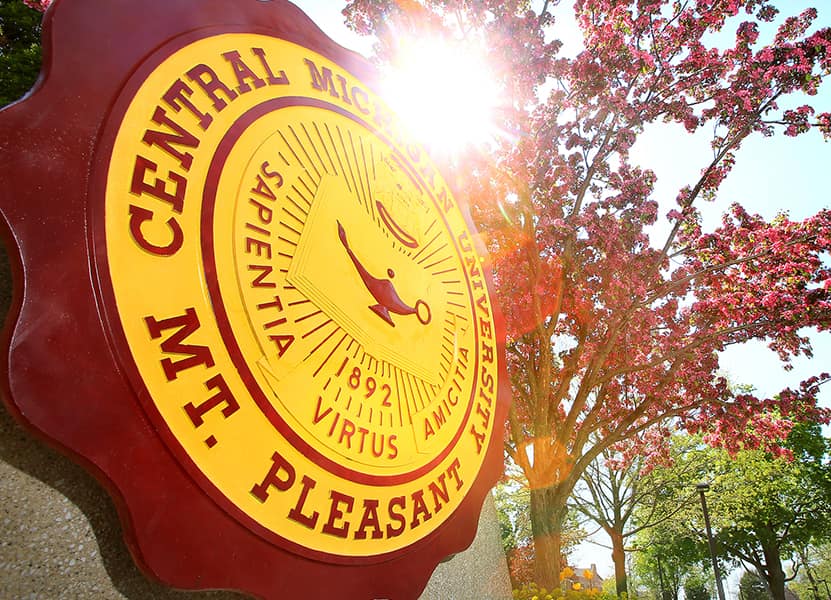 Address

:

250 East Preston Street

Mount Pleasant, MI 48859, USA
J. William Trygg Indian Claims Commission Research Collection, 1956, 2020, and undated
Using These Materials
---
Restrictions:

J. William Trygg Indian Claims Commission Research Collection is open for research.
Summary
Creator:

Abstract:

This collection, 1956, 2020, and undated, consists mainly of land and timber statistics, maps, and reports that Trygg researched, compiled and wrote, which were used as exhibits during various Indian Claims Commission trials in the 1960s to prove that Indian tribes were undercompensated for land in Michigan and Wisconsin that they ceded to the United States Government.

Extent:

1 cubic foot (in 1 box)

Language:

English

Authors:

Collection processed and finding aid created by M. Matyn
Background
Scope and Content:

This collection, 1956, 2020, and undated, consists mainly of land and timber statistics, maps, and reports that Trygg researched, compiled and wrote, which were used as exhibits during various Indian Claims Commission (ICC) trials in the 1960s to prove that Indian tribes were under compensated for Michigan and Wisconsin land they ceded to the U.S. Government. Trygg was a meticulous, detailed researcher, as demonstrated by this collection. Information includes land acreage, value, abstracts of deeds and land surveys; historical and economic background reports about the land by Dr. Helen Knuth and its settlement; data about the economic value of land on water ways; and timber and forest statistics, value and prices. Other information includes: a report on school forest in Michigan by John H. Carroll, Michigan State University, [1968]; a predictive article Water Supply, Water Demand 1960-1980 by C.R. Humphrys in 1959; and a Report of Investigation of the Value of the land, by Thomas LeDuc, 1958. There are four folders in the front of the box related to Trygg, including: Biographical Materials (about him, his family and others whose research helped Native Americans), information about books he wrote, his collections at other institutions, and some of his historical research correspondence, 1961, 1965.

Native American tribes of Michigan and Wisconsin documented in the collection include the Chippewa, Odawa, Potawatomi, Saginaw Chippewa Indian Tribe of Michigan, and the Red Lake Band, including the Bay Mills Indian Community, the Ottawa and Chippewa Indians of Michigan, Wyandot and Winnebago. Royce areas documented in the collection, include 111, 117, 177, 205, 211, 242, 220, 261, and 268.

Most of the material is in good condition, with some acidification and brittleness. Many pages are copies, dittos, faded, or onion-skin paper

Researchers may be interested in his collections at the Minnesota Historical Collections and Bois Forte Heritage Center in St. Louis County, Minnesota. Trygg also wrote several books, copies of which are separately cataloged in the Clarke.

Processing Note: During processing 4 cubic feet of duplicates, heat-transfer copies of reference and reading materials and unidentified materials were withdrawn from the collection during processing. Pages which were severely acidic, often heat-transfer copies, were photocopied and the modern copies retained in the collection. Seven titles were also separately cataloged.

Biographical / Historical:

Biography:

J. William (Bill) Trygg was born in 1905 in Cook village, Minnesota. He was the oldest of eleven children. His father worked in logging camps in the winter and on his farm in the summer. They spoke Swedish at home. He learned Finnish to speak with his neighborhood friends and English at school. After eighth grade Trygg worked on the farm and in logging camps because his family could not afford the room and board required for him to attend the nearest high school. A year later ninth grade classes were added at Cook School, so he attended. When tenth grade was added the following year, Trygg attended that as well. After working as a clerk in a logging camp he went to Virginia to complete his remaining two years of high school focusing on mathematics, science, French, and mechanical drawing.

During the summer Trygg worked for the Superior National Forest Service in Ely, Minnesota, then the headquarters. He took as many Virginia Junior College pre-forestry classes possible. In 1926 Trygg began working fulltime for the Forest Service. During the winter of 1931-1932 he and three other men traveled by snowshoe and hauled all their supplies by toboggan. They left the forest earlier than planned because one man walked through the soles of his boots. Trygg served in many capacities in the Forest Service. He was in charge of the Civilian Conservation Corps camps in the Ely area in the 1930s. In 1935 Trygg pioneered the use of aerial photography system for inventorying and classifying timber and forest lands, scouting and mapping blazes. He obtained a professional rating, serving as District Ranger of the Kawishiwi Ranger District in the Superior National Forest, during which time he was in charge of the Central Fire Control Equipment Service Center. Trygg also served briefly at the regional headquarters in Milwaukee. Following back surgery, he retired in 1954.

After leaving the Forest Service, Trygg started his own business in Ely, Trygg Land Office, in 1955 in which he offered forestry consultant, real estate, and natural resources appraisal services. He and his son, Bill, Jr., operated the Trygg Land Office. One person would read the original surveyors' field notes on microfilm while another recorded the information onto copies of the Original Survey maps.

Beginning in 1954 Trygg started researching original logging areas in north-central Minnesota and the amount and value of timber in 1855 for Indian Claim Cases. He researched the forests of Northeastern Minnesota, their original extent and logging, located original camps, and interviewed men who had worked there. Trygg developed a system to make historical appraisals of ceded lands on behalf of various Native American tribes in the Midwest. He traveled widely to gather information and testified in cases. His work and testimony in the 1960s resulted in the Federal Government paying tribes additional money for ceded land. His sister-in-law, Dr. Helen Knuth, researched and prepared reports for the Indian Commission Case trials on economic and historical background of ceded lands.

Trygg was elected to the Minnesota House of Representatives in 1966 from St. Louis County and served one term. He served on several committees including Forestry and Public Domain, Recreation and Water Resources.

While in Washington, D.C. to testify on Native American land claims, Trygg died on April 11, 1971. He was buried in Ely Cemetery. His son, and later his wife, Louise, and daughter, Kris Trygg Kidd, continued his business.

His Trygg Composite maps were digitized in 2013 as "an irreplaceable source of information related to the historical geography of Minnesota, Wisconsin and Michigan prior to heavy Euro-American settlement." (This information is from the collection.)

Acquisition Information:

Acc #75873

Arrangement:

The papers are organized alphabetically.
Contents
Using These Materials
---
RESTRICTIONS:

J. William Trygg Indian Claims Commission Research Collection is open for research.

USE & PERMISSIONS:

Copyright is unknown.
PREFERRED CITATION:

J. William Trygg Indian Claims Commission Research Collection, #, Box #, Clarke Historical Library, Central Michigan University