Back to top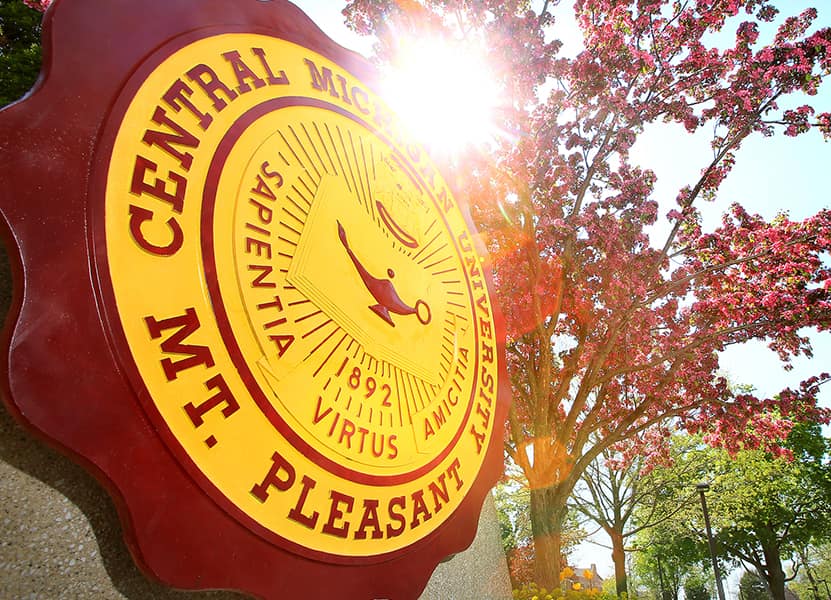 Address

:

250 East Preston Street

Mount Pleasant, MI 48859, USA
Papers, 1959, 2012, and undated
Using These Materials
---
Restrictions:

Wayne H. Osborn Papers, 1959, 2012, and undated, are open for research.
Summary
Creator:

Abstract:

The collection consists of Osborn's personal work and research correspondence, notes, and data, proposals, photographs, reports, and published articles related to his work on the Coleman Meteorite, Hubble Space Telescope and at the National Underground Research Observatory (NURO) at Lowell Observatory, Flagstaff (Ariz.), teaching materials, and biographical information.

Extent:

6.5 cubic feet (in 13 boxes)

Language:

English
Spanish

Authors:

Collection processed and finding aid created by Marian Matyn
Background
Scope and Content:

The collection is divided into three series: Osborn Papers; CMU Materials; and CMU Physics Department Materials.

The Osborn Papers, 1965-2012, and undated, (2 cubic ft.) consist mainly of his personal work and research correspondence, notes, and data, published articles, teaching materials, and biographical information. Included here are his research proposals, reports, notes, articles, photographs and other related materials on the Coleman Meteorite, and his research projects at both the Hubble Space Telescope and at NURO. Also in this series are his correspondence with Dr. Francisco Fuenmayor and Dr. Antonio Luis Cardenas, both of the Universidad de Los Andes in Merida, Venezuela, 2000-2001 and 1970-1976, respectively, and his correspondence with Juan Jose Claria, 1979-1979. Osborn worked with Claria at the Venezuelan National Observatory, 1973-1976. Claria later became the Director of the National Astronomical Observatory in Cordoba, Argentina. The Claria correspondence is in Spanish.

The CMU Materials, 1959, 2006, (approximately 1 cubic ft.) consists mainly of memos, meeting minutes, reports, and other materials of a substantial nature documenting changes in policy, procedure or interests at CMU that Osborn received while working at CMU. Of note here is the North Central Association of Colleges and Schools Report and Assessment, 2000.

The CMU. Physics Department Materials, 1968-2006 (approximately 3.5 cubic ft.), consist mainly of various departmental and other meeting minutes, 1972-2006. Included here are student manuals and study guides for CMU astronomy and physics classes, mainly taught by Osborn, 1976-2005 (Scattered). All of the manuals and guides are by Osborn unless otherwise noted. They include sample class presentation notes, quizzes, study guides, and exams. There are also a few materials he received or helped generate, such as the Off-Campus Observatory Proposal and Study, 1968-1976, Colloquia and Seminar Notes, 1980-2006, and various Department Program Reviews, 1981-1998 (Scattered), and Proposals. A few miscellaneous departmental materials complete the collection.

Processing Notes: Over the years, many of Osborn's Physics Dept. donations were filed into the Clarke's CMU Vertical Files for the Physics Dept. With his last donation, all the Physics Dept. files he had donated in the last ten years were merged with his papers. A number of CMU. Faculty Association newsletters, the Courier, were merged into the existing CMU. Faculty Association collection and two OMB reports were merged into the CMU. Miscellaneous Financial Collection. Duplicate materials, mainly minutes, were recycled.

Biographical / Historical:

Biography:

Wayne Osborn was born in Los Angeles, California on October 8, 1942. He earned an A. B. in Astronomy from the University of California-Berkeley (1964), did graduate work at the University of Maryland-College Park (1964-65), and then earned a M. A. in astronomy from Wesleyan University (1967), a M. S. (1968) and a Ph. D. (1971) in Astronomy from Yale University.

His astronomy interests led him to summer student jobs at the U.S. Naval Observatory in Washington, D.C. (1964), Wesleyan University in Middletown (Conn.) (1966), and the U. S. Naval Observatory in Flagstaff (Ariz.), (1967 and 1968). He conducted his observations for his thesis research at Kitt Peak National Observatory in Tucson (Ariz.), (1969).

His research interests in observational astronomy while at CMU included photometry of variable stars, studies of variables and other objects in stellar clusters, lunar and asteroid occultation observations, and astrometry and of asteroids. [Photometry is the accurate determination of brightness and color while astrometry is astronomical position determinations.] This work was carried out with both the CMU on-campus telescope and the NURO (the National Underground Research Observatory) facilities at the Lowell Observatory in Arizona and usually involved student co-investigators. Other research projects have ranged from astrometry with the Hubble Space Telescope to the description of a meteorite recovery in Coleman (Mich.). Most recently he became involved in efforts to preserve and archive historic astronomical photographic plates.

From May 1971 through May 1976 Osborn worked as a contract professor and staff astronomer on a project to establish the Centro de Investigaciones de Astronomía (CIDA, the Venezuelan National Observatory) in Mérida, Venezuela. The project was managed by the Universidad de Los Andes and on the CONICIT Astronomy Project.

Osborn was hired as an assistant professor in the Physics Department at Central Michigan University (CMU) in August 1976. He was promoted to Associate Professor in August 1978 and to full Professor in August of 1985. In 1993, Osborn was responsible for organizing an agreement so CMU astronomy students could travel to NURO to do astronomical observing. CMU astronomy students continued to visit NURO through 2004.

Twice he served as Chairman of his department, August 1979-July 1985 and August 1988-December 1990. He was president of the CMU Faculty Association 1999-2000. From 2001 through 2003 he served as Chair of CMU's Academic Senate.

Osborn had sabbatical leaves at Lowell Observatory in Flagstaff, Arizona (1983), at CMU and the University of Wisconsin-Madison (1991), at CMU (1999-2000), and at the Centre de Donnees Astronomiques, Strasbourg, France (2006).

From July 2006 through August 2007 he served as Interim Vice Provost for Research in the Office of Research and Sponsored Programs at CMU, where his work focused on managing CMU's external grants and contracts ($10 million annually) as well as internal funding programs ($1 million annually). After a one month transitory appointment in the Office of the dean of the College of Science and Technology, he retired on September 30, 2007 and relocated to Delavan, Wisconsin. He was honored for his service to CMU by being appointed Grand Marshal of the December 2007 Commencement exercises.

Osborn is a member of numerous professional and academic organizations, including the International Astronomical Union, the American Astronomical Society, the Astronomical Society of the Pacific and the Royal Astronomical Society He has received seven major research grants, a grant to conduct an international conference, and a number of small travel and in-house research grants.

A respected researcher, author, and teacher, Osborn received the Faculty Research Professorship Award (1985), the Michigan Association of Governing Boards Distinguished Faculty Award (1988), and the Student Government Association Instructor of the Month Award (1993), and the CMU Service Award (2006) as well as receiving a CMU Faculty Merit Award (1999). He had published 49 articles and 62 published notes, abstracts and book reviews at the time of his retirement.

Osborn married Maria Theresia Zehnder in Einseideln, Switzerland in 1971. The Osborns have three children, Nathalie Osborn, Christine Osborn Anguilm and Wayne Osborn, Jr.

Acquisition Information:

Acc# many

Arrangement:

The collection is divided by size into regular and oversized materials, and then organized alphabetically by topic within each size.
Contents
Using These Materials
---
RESTRICTIONS:

Wayne H. Osborn Papers, 1959, 2012, and undated, are open for research.

USE & PERMISSIONS:

Except for copyrighted articles in the collection, copyright of the collection has been transferred to the Clarke Historical Library.
PREFERRED CITATION:

Wayne H. Osborn Papers, Folder # , Box #, Clarke Historical Library, Central Michigan University