Back to top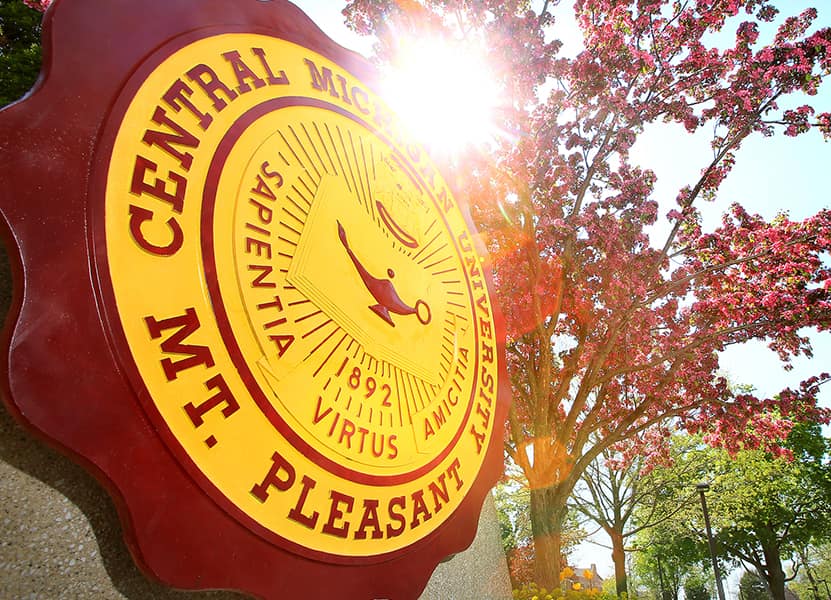 Address

:

250 East Preston Street

Mount Pleasant, MI 48859, USA
Millard D. Olds Papers, 1855-2000, and undated
Using These Materials
---
Restrictions:

Millard D. Olds Papers are open for research.
Summary
Creator:

Abstract:

Numerous business records of lumber company and family papers of Millard D. Olds.

Extent:

54 cubic ft. (in 36 boxes, 335 volumes, 1 Oversized folder)

Language:

English

Authors:

Collection processed and finding aid created by A. Abruquah, B. Misky, E. Brilinski, J. Jones, M. Snell, C. Borawski, M. Matyn
Background
Scope and Content:

This collection consists mostly of the Business Records of M. D. Olds and Co. (Boxes #4-36 and 335 volumes) and some personal Family Papers (Boxes #1-3). All aspects of the business interests of Millard D. Olds, including timberlands, timber, lumber, coal and wood delivery, lumber camps, ferryboats, railroads, poultry and oranges, sugar, apartment buildings, etc. are documented. Also documented are private real estate deals, loans, mortgages, and court cases in which he was involved. There are also materials relating to the estates of several people that Olds was involved with, including Julia and Robert B. Small, Horace N. Olney (who may have been a cousin), and Valentine Fries. He became involved with these estates and with several small businesses because he was financially invested with the deceased person or troubled business. He also advised Lillian Robinson, widow of his one-time business partner, about business matters.

Family Papers (3 boxes or 1.25 cubic ft.) is organized alphabetically by topic. It includes biographical materials, family deeds, house plans, M. D. Olds' estate materials, two photographs, and personal correspondence. The largest section is the personal correspondence, 1908-1945 and undated (9 folders), which includes letters to and from Olds, Ora, and their daughters and sons-in-law, as well as other relatives.

Business Records is divided by format (Papers and Volumes) and then by function. Papers include Subject Files and Business Correspondence. The Volumes are mostly financial Account Books, although some Non-Financial Volumes are included.

The Subject Files (23 boxes or 11.5 cubic ft.) include: reports, legal records, court cases, estate records, statistics, meeting minutes, and government forms such as accident reports or coal proposals. All of M. D. Olds' business and legal interests are documented here, as are his Michigan, Ohio, California, and Oregon concerns.

The Subject Files are boxed by size (Legal Size in Boxes #4-18 and Letter Size in Boxes #19-26) to best use limited space. There is an alphabetical run of topics in each set of boxes. In a few cases, related correspondence has been interfiled there.

The Business Correspondence (11 boxes, #27-36, or 5.5 cubic ft.) is organized chronologically by people or companies with lots of correspondence in a given year meriting its own folder(s). Both Art Schupp and Lou Buhrman wrote to Olds about business or legal concerns. Lou wrote about the Pacific and Eastern Railway Court Cases while Art wrote about the Columbia or Paulding Sugar Co.

The Business Correspondence documents various business concerns including lumber camps; Olds' Scalers, notably John Lyberg; tugboats; government relations; the business interests of Olds' sons-in-law, and the Olds Bros. General Store (1931). Most of the folders are thin.

The Volumes (335 Oversized volumes or 36 cubic ft.) vary greatly in size. For the sake of convenience, they are housed together. Most of the volumes are Account Books. This subgroup is further divided by function. Each function group is organized chronologically on paper, although they may actually be shelved by size, with extremely heavy or large volumes located on the bottom of a stack of volumes.

The Non-Financial Volumes include: Township Survey Books, 1897-1922, undated; Field Report Sheets, 1919; Real Estate Book, 1894-1903; Letterpress Books, 1901-1907; Telegram Books, 1909-1918, undated; Memo and Steno Books, 1897-1918, 1923

The Account Books include: Account Books, 1898-1921; Apartment Books, 1924-1937; Bank Accounts, 1923-1944; Cash Books, 1904-1931; Companies Olds Purchased, 1885-1924; Lumber Accounts (various), 1893-1936; Ledgers, 1893-1938; Trial Balance Books, 1907-1917; Payroll Books, 1910-1955; Lumber Camp Books (various), 1895-1913; Coal Shipment Books, 1936-1950; Coal and Wood Delivery Books, 1904-1964; Log Scale Book, 1891-1893; Scale Weight Books, 1906-1965, undated; Steamer Books, 1900-1925

Blueprints (8), undated, mostly of the Olds' residence are found in 1 Oversized folder.

Processing Notes: The collection originally included 119 cubic ft. of papers in oversized boxes and 309 volumes. Duplicates, most tax materials, receipts, bills, generic correspondence, publications, and other peripheral materials were returned to M. D. Olds' descendants as per their request. Also returned were photocopies of all personal correspondence retained by the Clarke. 54 cubic ft. of material (in 36 boxes, 335 volumes, and 1 Oversized volder) has been retained by the Clarke.

Biographical / Historical:

Biography:

Millard David "M. D." Olds was born on March 10, 1860 in Hartford (Mich.). He had at least three siblings, Virgil C. Olds of Orlando (Fla.), Mrs. Grace Brown Snyder of Detroit (Mich.), and Mrs. Carrie Leach of Hartford (Mich.). He also had cousins in Hartford who ran Olds Bros., a general store, during the 1930s. Another relative, Allen Olds, operated a planning mill in Hartford and manufactured sashes, doors, and blinds beginning in 1874.

M. D. Olds began work at the Shelby stave mill. He then moved to Vanderbilt (Mich.) where he entered the stave business with a Mr. Hinkley. In 1892, Olds moved to Cheboygan (Mich.) where he built a stave mill. The mill burned down five years later. From 1897 to 1904, he bought and sold timber and timberlands.

In 1904, Olds purchased the Clark and Nelson Sawmill on the east bank of the Cheboygan River. The "Nelson Mill" was very successful, employing about 125 men. It closed down around 1916.

When the old Nelson Mill was torn down, Olds bought the Cheboygan Lumber Co., which included the McArthur Dock. He renamed the company the Olds Lumber Co. The mill had a capacity of 30 million feet of lumber per year.

A shrewd businessman, Olds sold his mill waste to the Cheboygan Paper Co., beginning in 1910, to use as burner fuel. This saved him from hauling the waste away and burning it himself. Olds also had his own car ferry, consisting of two scows, the Schoolcraft and the River Queen. He also hauled bark for the Pfister-Vogel Leather Co.

In 1908, the Metz Fire ravaged timberlands from Metz (Presque Isle Co., Mich.) to Cheboygan. Olds bought Pfister-Vogel's burnt hemlock timberlands and built his own railroad, the Cheboygan-Presque Isle Line Railroad Co., to quickly remove the timber before it became infested. Olds sold the bark and waste products back to Pfister-Vogel. He made a very large profit on the land, lumber, bark, and waste products ventures.

Besides owning vast quantities of timberlands in northern Michigan, Olds also owned some in Medford (Ore.). There, he also had his own railroad to facilitate the work. The Oregon mill was sold in 1924. Olds also co-owned an orange and poultry farm, called the S. M. Carpp-Olds Orange Grove, in Glendale (Calif.), 1926-1936. Olds' daughters bought Carpp out in 1936.

Another business interest was sugar. Olds had controlling interests in the Columbia Sugar Co. in Paulding (Ohio). Olds also owned and rented the Stanton and Cambridge apartment buildings in Detroit (Mich.). In addition, he was heavily involved in supplying and delivering wood and coal to businesses and individual homes. His coal and wood delivery businesses operated from 1907 to 1964.

Olds was one of the developers of the Cheboygan Golf and Country Club. He enjoyed playing golf in his spare time.

On October 23, 1885, Olds married Miss Leora C. "Ora" Williams of Hudson (Mich.). Together, they had five children, three of whom lived to adulthood: Mrs. (Florence) G. Lou Buhrman (August 12, 1888-November 1979); Mrs. (Blanche) G. H. Bernheisel (September 25, 1891-June 1981); and Mrs. (Gertrude) Arthur A. Schupp (September 27, 1897-March 26, 1993). An unnamed baby died at the age of two days on April 16, 1894. The girls attended Bradford Academy in Mass. Gertrude and Arthur were married on September 5, 1926.

Olds also had charitable interests like helping some poor students pay their college fees, and supporting other charities anonymously

Millard D. Olds died on September 8, 1935 at Mercy Hospital, Grayling. His funeral was held in Cheboygan two days later. He was buried in the family plot at Pine Hill Cemetery.

On June 16, 2000, the mooring of the U. S. Coast Guard [ice] Cutter Mackinaw in Cheboygan was rededicated and named in honor of M. D. Olds. Some of his descendants attended and participated in the ceremony. [Information from the Collection. Most birth and death dates are from the Social Security Death Index (SSDI).]

Acquisition Information:

Acc # 1562A

Arrangement:

Materials were sorted chronologically by year only, not by day and month. The Subject Files are boxed by size (Legal Size in Boxes #4-18 and Letter Size in Boxes #19-26) to best use limited space. Note: When the Oversized Volumes are not in chronological order, it is due to size and placement of volume on the shelf. (This applies to all volumes.)
Contents
Using These Materials
---
RESTRICTIONS:

Millard D. Olds Papers are open for research.

USE & PERMISSIONS:

Copyright is unknown.
PREFERRED CITATION:

Millard D. Olds Papers, #, Box #, Clarke Historical Library, Central Michigan University