Back to top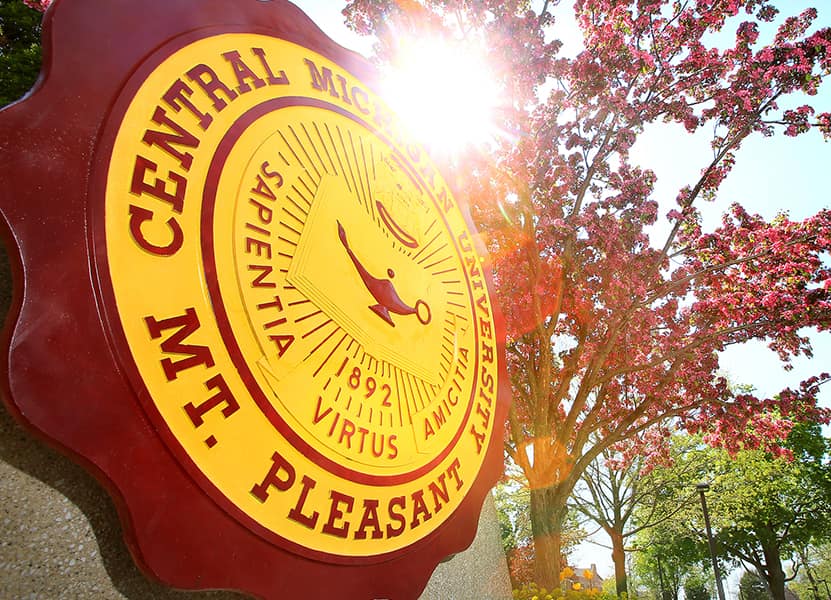 Address

:

250 East Preston Street

Mount Pleasant, MI 48859, USA
Michigan Child Study Association Organizational records, 1913, 2003, and undated
Using These Materials
---
Restrictions:

Michigan Child Study Association Organizational records are open for research.
Summary
Creator:

Abstract:

The collection documents the organizational history and activities of the MCSA and consists of White House Conference materials, correspondence, reports, programs, syllabi, scrapbooks, newsletters, directories, histories, maps, booklets, photographs, and other materials.

Extent:

10 cubic ft. (in 10 boxes, 1 Oversized v., 1 Oversized Folder)

Language:

English

Authors:

Collection processed and finding aid created by Marian Matyn
Background
Scope and Content:

The collection documents all aspects of the history and activities of MCSA, both at the state and local level, from 1920 through 2003. Correspondence, reports, programs, syllabi, scrapbooks, materials of disbanded clubs, newsletters, directories, histories, maps, booklets, and materials of conference, convention, and planning program meetings, as well as White House Conference materials, and miscellaneous items compose the collection. A few earlier items, 1913 and 1917, from MCSA's parent organization, the Child Conservation League of America, are also included.

Materials are organized alphabetically by type or title and then chronologically within each series. Materials of the Child Conservation League and the MI Federation Child Conservation League precede that of the MCSA.

The larger series within the collection include: Correspondence; Materials of Disbanded Clubs; Executive Committee Materials; History Materials; Programs of Local MCSA Clubs, and Scrapbooks.

Various types of Correspondence, approximately.5 cubic foot, are found in the collection. General correspondence, which was distributed to members and club presidents, 1920-1938, 1952-1992, and 1997; Correspondence before and after the Nov. 1983 Spring Planning Meeting, 1983 (Examples); Correspondence with an Executive Board Members, 1964-1969 (Example); and Correspondence of MCSA Presidents, 1967-1968, 1973-1980, 1982-1989 complete this series.

Materials of Disbanded Clubs, approximately .5 cubic foot, consists mainly of initial letters of inquiry and application to join MCSA, constitutions, lists of charter members, official club charters, and correspondence noting that the club disbanded.

The materials of the Executive Committee, approximately one cubic foot, include meeting agendas, minutes, and reports by officers, including the President, 1st-4th vice presidents, treasurer, secretary, historian, program chairs, etc., 1949-1951 and 1953-1998.

History Materials, approximately .5 cubic foot, include volumes documenting the early history of the MCSA in notes and meeting minutes, with attached programs, clippings, reports, a constitution, and some newsletters, 1928-1962. Two printed anniversary histories of the MCSA, 1920-1970 and 1920-1990, are also included in this series.

The Programs of Local MCSA Clubs is the largest series in the collection, approximately 2 cubic feet, which documents the histories and activities of the local clubs, 1944-1979 and 1986-2003. Prizes were awarded for the most unique and beautiful programs. Some of the programs are quite lovely and unique.

Scrapbooks, 1970-1998, 1.25 cubic feet, include photographs, clippings, notes, publications, and miscellaneous items. Most of the scrapbooks are letter-sized, except for one oversized volume, 1990-1991.

The Syllabi, once a main component of MCSA as both as a work project and educational resource, were used to educate mothers about children and various issues involved with child rearing, education, and development. Different themes or topics were selected for each year's new syllabus. Clubs and individuals researched and wrote different parts, or units, of each syllabus. Copies of the completed syllabus were mailed to each club. Syllabi in the collection, approximately .5 cubic foot, date from 1945 through 1998.

Two other particularly interesting, although small, series are found in the collection. One of these series documents MCSA's predecessor organizations. The Child Conservation League of America is documented by its constitution, 1913, two annual programs, 1922 and 1924, and two publications, 1913 and undated. The MI Federation Child Conservation League is documented by Bulletins, 1923-1924; a program, 1922; and two historical volumes of annual convention reports and lists of delegates, 1924-1929; and the Executive Council Meeting Minutes, Reports, Programs, and Clippings, 1921/1922-1928.

The other series of note consists mostly of published materials documenting MCSA's interests and participation in the White House Conference on Children and Youth. Mrs. Lyle Price of MCSA was officially invited to attend the 1950 conference and created a scrapbook documenting her experience. Related publications, 1950-1951, 1960, and undated, are also included.

Processing Notes: During processing approximately 10 cubic feet of materials was withdrawn from the collection. The majority of these materials were duplicates, particularly of newsletters, officer and annual reports, and Executive Board or other meeting minutes, and massive amounts of generic correspondence, miscellaneous notes, cancelled checks, receipts, and FYI and reading materials from other organizations. A large number of brochures of Michigan hotels and resorts were added to the MI vertical file collection. Also, a 10 volume set of books, Foundation stones of success, was cataloged separately from the collection.

Biographical / Historical:

Organizational History:

The Michigan Child Study Association (MCSA) was initially organized as the Child Conservation League (CCL) in 1920. CCL's purpose was the furthering of the study of child care, family relationships, and child welfare. Early conference and council meetings were held in Lansing, Jackson, Grand Rapids, and Detroit, Michigan.

In 1922, the CCL withdrew from its parent organization, the Child Conservation League of America, due to the financial obligations imposed upon members. The CCL then became the Michigan Federation of Child Conservation Council.

In 1925 the organization became its own distinct, separate organization, the Michigan Child Study Association. The Association's slogan was "That children may increase in wisdom and stature and in favor with God and man." The traditions of a Fall Annual Convention, later called the Fall Conference, and a planned program of study, the Syllabus, were established in 1927 and 1928 respectively. In 1929, Mrs. Baldwin became the first MCSA representative to regularly attend the White House Conference on Children and Youth. The involvement of MCSA members with these White House conferences continued at least through 1960.

From 1920 through the 1960s the organization grew and prospered. The annual Spring Planning Meetings were established. MCSA also held joint sectional meetings with the University of Michigan Extension Division and the Parents/Teachers Association during the lean war years of 1943 and 1944. Membership grew from forty-four clubs in 1920 to 210 clubs with about 5,000 members by 1960. Many cities had multiple clubs. Traverse City, for example, at one time had at least twenty-three clubs.

The 1960s, however, was a tough decade for MCSA. Correspondence to the presidents and board members in the 1960s indicates that many women were beginning to work full-time and no longer had the spare time to be MCSA members. Other members who were full-time mothers could not afford to pay for babysitters as well as the required meals, hotel fees, and travel expenses for the annual conference. Declining membership caused additional problems. Older club members, now grandmothers, had different interests than new mothers. Late or lost mailings caused discontent and disorganization. As a result of these problems, many local clubs disbanded by the late 1960s.

In 1970, MCSA celebrated its Golden Anniversary. 340 members representing 93 clubs attended a special anniversary celebration. Past Presidents were honored by an anniversary tea hosted by Mrs. William G. Milliken at the Governor's mansion. Several histories of MCSA were written at that time. Membership continued to decline despite efforts to increase it. By 1974 there were 158 clubs with a total of 2,900 members.

During the 1980s MCSA celebrated its 60th Anniversary. Membership declined dramatically in this decade. By 1987 there were only sixty clubs and 1,200 members.

MCSA still exists, but in a greatly diminished state from what it once was. Its 2005 website states that its current purpose is to "associate together in a state organization local clubs interested in parent education and child nurture, by providing program materials, contact with leaders in the field of child study, assistance with problems, newsletter publications, research work, and an annual state convention of members to elect officers, formulate policies and transact business." (This information is from the collection.)

Acquisition Information:

Acc# many

Arrangement:

The collection is organized alphabetically and chronologically.
Contents
Using These Materials
---
RESTRICTIONS:

Michigan Child Study Association Organizational records are open for research.

USE & PERMISSIONS:

Copyright is unknown.
PREFERRED CITATION:

Michigan Child Study Association Organizational records, Folder # , Box #, Clarke Historical Library, Central Michigan University