Back to top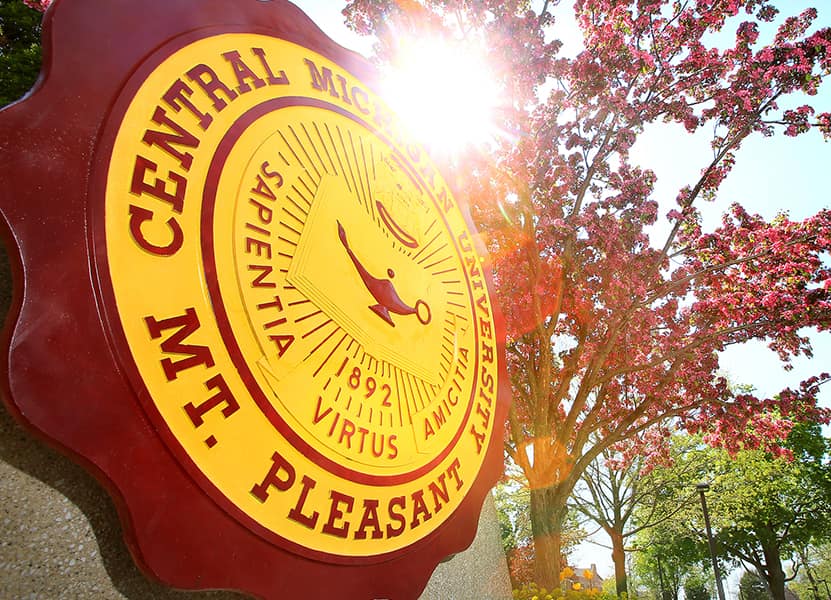 Address

:

250 East Preston Street

Mount Pleasant, MI 48859, USA
Mrs. Francis King Collection, 1902-2000, and undated
Using These Materials
---
Restrictions:

Mrs. Francis King Collection is open for research.
Summary
Creator:

Abstract:

Biographical materials, photographs of her Alma, Michigan, garden, and postcards of Mrs. Francis King, stock certificates and scrapbook of Francis King.

Extent:

.5 cubic feet (in 1 box, 1 Oversized volume)

Language:

English

Authors:

Collection processed and finding aid created by M. Matyn
Background
Scope and Content:

The collection consists mostly of black and white photographs (copies) and other documentation of Mrs. King's garden in Alma, Michigan. Some of the images include the Kings, their children, Ackney, pets, farm animals, and structures, such as walls and benches, in the garden. There are also photographs of a church decorated with flowers, probably by Mrs. King. Also included are copies of biographical materials, and postcards that Mrs. King sent to relatives and Ackney. Stock certificates and a scrapbook represent Francis King. The scrapbook documents his life, political and business interest, 1908-1911, through photographs, newspaper clippings, notes, and correspondence. The Clarke also has some of Mrs. King's books.

Biographical / Historical:

Biography:

Mrs. Francis (Louisa Yeomans) King Louisa Boyd Yeomans was born in Washington (New Jersey) in 1863, one of five children born to a Presbyterian minister and his wife. On June 28, 1890 she married a wealthy Chicagoan, Francis King (1862-1927). They had three children: Elizabeth (born circa 1892), Henry W. (born circa 1895), and Frances (born circa 1897). Louisa spent hours working with her mother-in-law in the latter's gardens near Elmhurst, Illinois. There, Louisa developed her love of gardens and gardening.

In 1902, Francis became ill and moved to a sanitarium in Alma, Michigan, to recover. Louisa followed with her three children. The family built a large home called Orchard House. There, Louisa began to plan and create her gardens. She hired a local man, Frank Ackney, as her gardener.

The acceptability and physical ease of gardening done by women changed at this time due to the discovery and use of perennials instead of annuals. Also, two books about women gardeners, Elizabeth and her German garden (1898) and A woman's hardy garden (1903) were widely published and read. The resulting popular interest in gardening made it a socially acceptable, practical hobby for women.

Louisa soon rose to prominence as a gardener, author, lecturer, and founder of garden clubs. Between 1915 and 1931 she wrote nine books and numerous magazine articles. She also served as general editor of a nine book series, Little Garden. In 1912, Louisa founded the Garden Club of Michigan and served as its first president. The next year she founded the Garden Club of America (GCA) in Philadelphia, arguably the most influential garden club of the period. She also helped found the Woman's National Farm and Garden Association (WNFGA) and served as its first president in 1914. At this time, she began to correspond with leading British and American gardeners of the period.

During World War I, the GCA and WNFGA organized the Women's Land Army in New York City. The group placed 15,000 "farmerettes" on farms nationally. Suspicious farmers overcame their reservations when crops began to rot in the fields due to shortages of available male harvesters. For her efforts, King was awarded the National War Garden Commission's bronze medal.

Louisa was very active in the Civic League of Alma, helping to beautify the city and served as the League's vice president. Meanwhile, Michiganders from across the state came to visit her garden which was highlighted in several local flower and garden events.

In 1921, the Horticultural Society of Massachusetts, now the American Horticultural Society, awarded her the George Robert White medal, making Louisa the first female recipient. From 1928 to 1932, she served as the Society's vice president. Later, in 1933 and 1941, she had two articles published by the Society.

Francis' unexpected death in 1927 forced Louisa to sell Orchard House. The Ladies of the Modern Maccabees bought it in 1929 and turned it into a home for elderly ladies. Although they retained the services of Ackney, the garden slowly decayed from the lack of Louisa's guidance and finances. The house was owned for a while by the Alma Public Schools. It was later sold to the Dewey Funeral Home, which turned the remains of the garden into a parking lot in 1968.

Following her husband's demise, Louisa traveled in Europe. She returned in time to campaign for Herbert Hoover in 1928. While in New York (State), she bought a home near South Hartford, naming it Kingstree. There she began a second, smaller garden. Louisa continued to write and lecture. In 1932 she wrote a chapter in a book by Eleanour Sinclair Rhode, one of England's best-known garden writers. She also served as the garden advisor to Montgomery Ward in 1943, which published her Planning Your Planting series.

Through her writing and garden clubs, Louisa influenced American gardens and gardeners. She believed gardening and garden clubs were great forces in democracy, breaking down economic and regional barriers. She also believed in the advancement of women's issues, although she always referred to herself as Mrs. Francis King, unlike other feminists of the period. As a result of her ideas, the WNFGA provided scholarships for women interested in earning degrees from agricultural colleges and landscape architecture schools. As a strong supporter of the ideals of the United Nations, Mrs. King proposed the idea of an International Horticultural Society. "Gardeners never fight with each other," she said.

During her lifetime, Louisa was recognized as the "Fairy godmother of gardening in America" and the "Dean of American gardening," among other epithets. Gladiolus, daffodil, and tulip cultivars were named in her honor. She died on January 1948 in Massachusetts. Her ashes were scattered over her garden at Kingstree.

Francis King: Francis King was born in 1863, the son of a wealthy Chicago retailer. He married Louisa Yeomans and they had three children. For health reasons, he moved to a sanitarium in Alma, Michigan, in 1902. Francis later served as mayor of Alma. He was an important member of the state Republican Party and served as State Senator (1913). In 1913 he organized and became the president of the Alma Truck Company, which eventually became Republic Truck Company, a major U.S. truck manufacturer. Francis also served as a trustee of Alma College. He died unexpectedly in 1927.

Frank Ackney: Little is known about Frank Ackney. An Alma native, he worked as Mrs. King's gardener, circa 1907?-1927. He later worked for the Ladies of the Modern Maccabees when they owned the Orchard House, 1929-1968. He is now deceased.

(This information is from: Biographical information from Clarke webpage on Mrs. King and the article entitled, "Mrs. Francis King: Dean of American gardening" by Virginia Lopez Begg, American Horticulturalist, October 1991, pp. 40-45.)

Acquisition Information:

Acc# 54188, MS# KK-08

Arrangement:

Arrangement is alphabetical by title, and then chronological.
Subjects
Click on terms below to find any related finding aids on this site.
Subjects:

Gardening--Societies, etc.
Gardening--History.
Gardening--Michigan.
Michigan authors.
Women--Michigan--Alma.

Names:

Republican Party (Mich.)
Republic Motor Truck Company.
King, Francis, Mrs.,1863-1948.
King, Elizabeth, b. ca. 1892.
King, Henry W., b. ca. 1895.
King, Francis, vocalist, b. ca. 1897.
King, Francis, 1863-1927.

Places:
Contents
Using These Materials
---
RESTRICTIONS:

Mrs. Francis King Collection is open for research.

USE & PERMISSIONS:

Unknown.
PREFERRED CITATION:

Mrs. Francis King Collection, Folder #, Box #, Clarke Historical Library, Central Michigan University