Back to top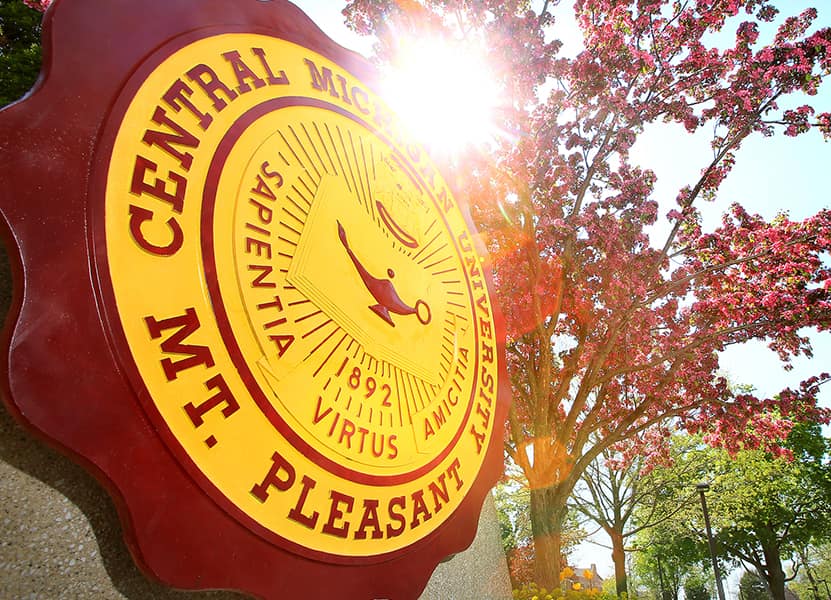 Address

:

250 East Preston Street

Mount Pleasant, MI 48859, USA
Frances D. Huntington Family papers, 1832-1991, and undated
Using These Materials
---
Restrictions:

Frances D. Huntington Family papers are open for research.
Summary
Creator:

Abstract:

Collection of Huntington's personal papers, including Serbian correspondence with her husband's relatives in Yugoslavia, and discussion of race relations in Detroit, other related family papers, including materials relating to Maj. Gen. Joseph Hooker and his sister, Mary; her professional papers as an engineer and businesswoman. An interesting letter of July 29, 1967 describes the Detroit Race Riots results and what Frances believes were the contributing factors. Also, there is a thank you note from Grace H. Hemingway.

Extent:

4.25 cubic foot (in 9 boxes)

Language:

English
Serbian

Authors:

Collection processed and finding aid created by M. Matyn
Background
Scope and Content:

About 2.5 cubic ft. (4 and one-third of the boxes) of the collection specifically documents Frances D. Huntington's personal and professional life. The rest of the collection documents her immediate family and ancestors.

Frances' Personal Papers (approximately .5 cubic foot) consist mainly of her Personal Correspondence with family and friends. The series is divided by 1) those people she only received correspondence from, 2) those people and issues she had correspondence about, and 3) those to which she sent correspondence. Each subseries is in alphabetical order by surname of the correspondent. Of special interest here are her correspondence to her immediate family while she was in California at a finishing school, 1918-1919; her correspondence with her Smith College friend, Helen "Greenie" Bacon, 1927-1981, and undated, which mentions the Bacons' experiences in Communist China and Lee Bacon attending the Nuremburg trials, as well as more general news of their travels, jobs, mutual friends, Smith College, and family; and warm, extensive correspondence with Frances' nieces Barbara and Cynthia Huntington and their maternal Grandmother, Mrs. Buckley, 1958-1981, in San Francisco (California), which covers a wide variety of topics relating to the girls and includes examples of the girls' homework. Frances' correspondence with Mary's doctor, Dr. J. Clark Maloney, provides sad documentation of Mary's downward spiral into progressively worsening mental illness and its impact on various family members.

Additional correspondence was labeled by Frances as "Serbian Correspondence", so the separate subseries were maintained here. This includes letters between Frances, Mio and his brothers, their families, and other Serbian relatives. The letters and cards are written or typed in English and Serbian, many of the latter having English translations written on the accompanying envelops or on scrap paper, and a few photographs, 1965-1988, and undated (.75 cubic ft.). The letters note family news, vacations, illness, death, travels, the differences between life and customs (burial of a relative) in the U.S. and Serbia, and money and gifts they sent to each other. Of particular interest is Frances' letter to Zorica, dated July 29, 1967, in which she discusses the 1967 Detroit race riot and resulting damages, as well as what she believed were the contributing factors, namely poverty, lack of education, lack of affordable housing, lack of jobs for the uneducated, and the "indifference of Negro parents."

Other Personal Papers which provide biographical information include: Biographical Materials, including Frances' obituary, 1991; her brief Diaries, 1962-1963, the Huntington Family History, 1983; a List of Wedding Guests for Frances and Mio's wedding, 1962; Family Photographs, 1880-1903, and undated; Legal Papers, 1953-1976; and other materials.

Frances' Professional Papers (approximately 1 cubic ft.) mainly document her activities in the American Society for Quality Control (ASQC), Inc.-Greater Detroit Section. ASQC materials include Executive Committee and other meeting minutes, agendas, correspondence, membership lists, photographs, and other materials.

The F. D. Huntington Company is documented by business correspondence, 1961-1976, publications, financial records, manuals, photographs of equipment, etc.

Program books, 1960-1973 (Scattered), of the Society of Women Engineers, both the national and Detroit section, document Frances' membership in the organization.

The rest of the collection consists of the Family Papers, which totals approximately 2 cubic feet (4 and 2/3 boxes), and consists of the papers and materials of Frances' parents, siblings, grandparents, great-grandparents, and other relatives, including Maj. Gen. Joseph Hooker. A few general materials are filed first. Then, materials of individuals filed in alphabetical order by the surname, and then the first name, of each relative.

Materials relating to Maj. Gen. Joseph Hooker are found in the Correspondence and Legal Papers of his sister, Mary S. (Hooker) Brainard, who was the administrator of his estate, 1863-1891; in the Correspondence and Accounts of Joseph Hooker, 1863, 1877-1878, and undated; related Newspaper Clippings (copies) re: the painting, 1903, 1986, and undated; and some of the Correspondence, 1882, of John H. Treadwell and those of his wife, Mary S. (Brainard) Treadwell, 1891, and undated, all of which relate to the painting Joseph Hooker owned entitled "The Battle of Lookout Mountain". Hooker paid the artist, James Walker, $20,000 himself, although Congress had commissioned the painting on April 30, 1875. The sheer size of the painting, which measures 13x30 feet, was such that finding a public building in which to hang it permanently was a long process. Mary S. (Brainard) Treadwell assumed the responsibility of the painting when her brother died until her death in 1894. Then, her son-in-law and daughter, John H. and Mary S. Treadwell, took responsibility for the painting until he died in 1967. After two restorations and a long period in storage, the painting was finally installed at the Lookout Mountain Visitor Center at the Point Park Unit of the Chickamauga and Chattanooga National Military Park on August 19, 1986.

Papers of Frances' immediate family (approximately 1.5 cubic feet) include those of her siblings and parents.

Danforth Huntington 's papers include Biographical Materials, World War II Naval Citations, Correspondence, Orders, Personal Correspondence, Photographs, and Newspaper Clippings (copies), 1934-1959.

George D. Huntington Papers include a few Business and Personal Correspondence, 1915, 1938 (Scattered), and undated.

The papers of Helen I. (Treadwell) Huntington consists mostly of extensive Personal Correspondence with her immediate family and friends, 1918, 1930-1956, and undated. Of interest (for fun) is the 1918 correspondence from her son John, then twelve-years-old, at Camp Nissokone in Oscoda (Michigan), in which he begs hysterically and repeatedly for her to send more candy. Also there is correspondence with Walter H. Hebert about a book on Joseph Hooker that Hebert was writing.

John T. Huntington 's papers consist mostly of Correspondence from his sister, Frances, and Helen "Kinkie" King, when the ladies attended Smith College, and Newspaper Clippings (copies) of his wedding to Anita Pierce on February 24, 1938.

Mary L. (Huntington) Kerr papers consist mostly of Personal Correspondence from friends, including numerous Sardoc invitations and notes with other members in her 1920s correspondence, and with her future husband, 1932-1934.

The papers of Frances' Great-grandparents, Martha D. (Mygatt) Treadwell of New Milford (Connecticut) and Henry R. Treadwell consists mostly of the extensive Personal Correspondence between them, which spans their courtship, his traveling job and long periods of time spent in New York (New York), and their married life, 1840-1850, and undated. The letters are very affectionate, detailed, and demonstrate that both were well educated and had neat penmanship.

Their son, John H. Treadwell's papers consist mostly of his Correspondence to his Father, Step-mother, sisters, Mary and Kitty, and later his wife, Mary [S. Brainard], and his "dear baby" Helen (Frances' Mother), detailing his travels and adventures. Several Travel Journals, 1861 and 1865, as well as several additional volumes of his Essays and Poetry, 1868-1869, some of which he noted were published locally in newspapers, are also included.

Processing Notes: Check stubs, cancelled checks, receipts, bills, tax information, miscellaneous notes, generic personal and business correspondence, purchase orders, and general reading materials (approximately 12 cubic ft.) were withdrawn from the collection. The newsletters and publications of organizations and institutions based in Detroit or Grosse Pointe were transferred to the Burton Historical Library. A folder of Michigan Nature Association publications was transferred to the Bentley Historical Library, where a large collection of the MNA is housed. Lastly, a printing block and biographical information on Virginia Traphaghan (Smith College 1927 graduate) and other Smith college publications were transferred to Smith College.

Biographical / Historical:

Biography:

Frances Danforth Huntington was born on December 21, 1902, the eldest of four children born to George Danforth Huntington (1875-d. January 9, 1945) and Mary Lorraine (Treadwell) Huntington (1875-d. November 15, 1956).

After attending Miss Liggett's School in Detroit, which was both prestigious and expensive, Frances traveled to San Bernadino, California, with her two aunts, Jeanette Treadwell and Elizabeth [Treadwell?]. There, she lived there with a third aunt and uncle, and two younger cousins, Sheldon and Frances [Danforth?], from December of 1917 through April of 1918. Her Grandmother Treadwell either lived nearby or in the same house. In California, Frances attended a finishing school, where she studied English, Algebra, Latin, dancing, rode horses, and participated in various physical activities.

In 1926, Frances graduated from Smith College with a degree in history. While there, Frances became good friends with two women named Helen, Helen "Kinkie" (maiden name unknown), later Mrs. Fred King, and Helen "Greenie" (Green), later Mrs. Lee Bacon, with whom she corresponded for sixty years after they graduated.

After her Father died in January of 1945, Frances operated the F. D. Huntington Company, of Detroit. Initially, she sold small carbides, gauges, and diamond-tipped grinding tools. Except for listening to her Father talk about his work for years, and having one of her brothers take a gauge apart and explained to her how it worked, she entered the business without any experience or education. To educate herself, Frances studied electronics, the composition of metals, chemistry of plastics, and metal working at various workshops and conferences. She eventually functioned as a manufacturer's representative for five companies and as a quality control engineer.

During her career, Frances had different business partners, including her brother Dan, her husband Milo, and, lastly, Jim Doll. From at least the mid-1950s through 1973 she worked mostly as a distributor of Comptorplugs for the Comptor Company of Waltham, (Massachusetts). In 1973 the Comptor Company severed their relationship. Afterwards and through at least 1976 she mainly distributed gauges for Mahr Inc., Company, of New York (New York). Frances officially retired in February of 1979.

Like her parents, Frances was involved with a number of social organizations during her lifetime, including the Junior League of Detroit, for which she served as editor of the Junior League Bulletin in 1938, the Ibex Club, Sigma Gamma, and the Liggett School Alumni Association. She also served once as president of the Detroit Smith [College] Club.

Professionally, Frances helped found the American Society for Quality Control, Inc.-Greater Detroit Section. She served as the organization's newsletter editor from 1964 through 1970. Frances also helped found the Society of Women Engineers-Detroit Chapter. From 1972 through at least 1980 Frances was also a member of the Industrial Mathematics Society.

Her favorite hobby was gardening. As a respected grower and cross-breeder of lilies, Frances helped transplant some of her lilies to the gardens on Belle Isle. She gave at least several presentations and wrote articles about lilies which were published. Also, Frances painted botanical images of lilies, some of which were exhibited and won prizes at National Lilly Conferences.

Frances was also a member of the Michigan Nature Association, to whom she donated ten acres of land, in honor of her parents, named the Lakeville Swamp Nature Sanctuary, in Addison Township, Oakland County (Michigan). She was also a member of the Detroit Audubon Society during the 1970s and 1980s.

From 1962 through part of 1970 she was married to Miodrag Dimitrievich, a Serbian from what was then communist Yugoslavia. Mio played the violin and was a member of an orchestra. During their marriage he helped operate her business. In 1965, they traveled together to Europe to visit his relatives, mainly his brothers and their families. Relations between the Serbians and Frances were warm, and she learned to read, write, and speak Serbian. Frances and Mio also "adopted" a distant relative of his, Marija, and her son, Peter, who eventually moved to Detroit. Mio taught Peter how to play the violin. In September of 1970 Mio "moved in with a blonde" and Frances officially left him.

Frances lived a comfortable life. She inherited money from at least two aged, distant relatives and presumably earned good money in her business. According to her tax records, now withdrawn from the collection, she had $90,000 in investments in 1970. When married, Frances employed a maid, laundress, and cleaning lady, several days a week each.

She also, in part, financially supported her two nieces, Barbara and Cynthia Huntington, after their mother died. Frances and her nieces visited back and forth between Michigan and California on several occasions.

In 1976 Frances spent two weeks sightseeing in Africa. She enjoyed all the animals and Nairobi and Kenya, in particular.

A dog lover, Frances wrote often of two of her dogs, Angus, with whom she and her nieces traveled across the western U.S. in the 1960s, and, later, her beloved Crumpet.

After several years of illness, and a hospital stay in BonSecour Hospital, Frances died on May 16, 1991. She was survived by several nieces and nephews. Her parents, siblings, and her nephew, John Kerr III, all preceded her in death. A memorial service was held for her at Grosse Pointe Memorial Church. (This information is from the collection.)

Also documented in the collection are numerous members of Frances' family, for whom biographical information is found below.

Frances' siblings were: John T., Mary L., and Dan[forth] Huntington.

John Treadwell Huntington was born in 1906. He married Anita Bemis in 1938. Together they had two children, Johnny and Billy. He died before 1991.

Mary Lorraine Huntington was born in 1910. She attended Erskine School in Boston. From 1930 through 1932 Mary was known as "Hoot Owl" to her friends. The friends had their own social club called "Sardoc," which gathered and partied at each other's homes. The meaning of "Sardoc" is now lost.

About 1934 Mary married Robert "Bob" Kerr, Jr., with whom she had corresponded for several years. Eventually the couple adopted two children: Robby [Robert Kerr III] and Franny [Frances]. By 1945 Mary's "mental problems" had split their marriage. Frances was appointed guardian of her niece and nephew by December 8, 1949, and, prior to that, had been responsible for raising and caring for them for some time. Later, Bob Kerr, Jr. was appointed their guardian. Mary died sometime between her son's marriage in 1964 and Frances' death in 1991.

Danforth Huntington was born on August 10, 1913. He graduated from the prestigious Cranbrook schools, later Cranbrook Educational Community, in 1932.

During World War II, Dan served in the U.S. Navy. He was commissioned at the rank of Lieutenant and served aboard the U.S.S. John C. Butler. Later, he was the Captain of a destroyer, the U.S.S. Rudderrow. For displaying gallantry in action, Dan was awarded the Silver Star by 1943. Dan also participated in the Battle of the Aleutian Islands and the Battle of Leyte Gulf. After the war, Dan attended the Naval Officers School in Miami. Eventually, he retired as a Captain of the U.S. Naval Reserves.

Dan married Cynthia Buckley on October 14, 1943. Together they had two daughters, Barbara (May 21, 1947- ) and Cynthia (November 23, 1948- ). His wife began divorce proceedings against Dan by January 1, 1959. She later died unexpectedly before Christmas [1959?].

From April 1953 through October 1955, Dan served as a business partner with his sister, Frances. That partnership ended when her accountant found that Dan had "borrowed" company funds.

Dan died on February 8, 1960. He and his wife are buried in Arlington National Cemetery. Dan's daughters, Barbara and Cynthia, then lived with their maternal Grandmother, Mrs. Buckley, in San Francisco.

There is little information available about Frances' parents in the collection, although there is a lot of correspondence written to her mother. The best summary is in Frances' Huntington Family History, which also documents the Treadwell and Hooker branches of her ancestry.

George D. Huntington was born in 1875, the son of Frances Danforth and Henry Fitch Huntington. He graduated from MIT with high grades in 1898. He married Helen Irene Treadwell of Watertown (New York). When his business failed in New York (State) he moved to Detroit to operate a steel factory which needed an engineer. By 1930 he was a steel salesman. Together, George and Helen had four children: Frances, John, Mary and Danforth. He died on January 9, 1945.

Helen I. (Treadwell) Huntington, also born in 1875, was the daughter of John Henry Treadwell (JHT) and Mary S. (Brainard) Treadwell. Mary S. (Brainard) Treadwell was the daughter of Orville V. Brainard and Mary Seymour (Hooker) Brainard (d. 1894) of Watertown (New York). Mary S. (Hooker) Brainard was Maj. Gen. Joseph Hooker's sister. Helen was nine-year-old when her Father died in his 30s of Bright's Disease. The nursing attendant told Helen that she was killing her Father by climbing in and out of his sickbed. Helen did not find out until ten years later that he had died from a disease. She later attended Miss Mackie's Finishing School and had private lessons in walking, standing, and elocution. As noted above, Helen married George D. Huntington, with whom she had four children. She was a member of the Ibex Club. She died on November 15, 1956.

Helen's brother, Brainard Treadwell (d. 1967) and his wife Regina "Geegee" survived Helen and had an affectionate relationship with Frances.

Besides her immediate family, Frances' ancestors and more distant relatives who are well documented in the collection include: John Henry Treadwell (JHT), her maternal grandfather, and JHT's parents, Henry R. Treadwell, his wife Martha D. Mygatt Treadwell, and Major General Joseph Hooker.

John Henry Treadwell (JHT), Frances' maternal grandfather, graduated from Yale's Scheffield Scientific School, where he trained in architecture. He studied many subjects during his lifetime, including archaeology, pottery, Chinese porcelain, Martin Luther, history, antique furniture, and china, about which he published a few books. He also spoke German and French. JHT married twice. His first wife was a woman named Helen Irene [surname unknown], who died in childbirth. His second wife was Mary S. (Brainard) Treadwell. Together they had three children: Helen Irene Treadwell, who was named for the first wife and later became Frances' Mother, Brainard H. Treadwell, and an infant who died young. JHT died in his 30s of Bright's Disease.

JHT's father, Henry R. Treadwell, sent JHT on numerous trips around Cape Horn to Europe, where he bought antiques as a silent partner in Sypher and Co. In 1866 JHT traveled to both Cason City (Nev.), and Meadow Lake (Calif.), to gain experience working in mines, which he hated. JHT also tried to go to Russia in 1966 to learn more about pottery. A poor businessman, traveling hurt his health and failed to bring him wealth.

Henry R. Treadwell and Martha "Mattie" (Mygatt) Treadwell were JHT's parents. They wrote long, affectionate love letters to each other during their courtship, 1840-1844, while Henry was busy traveling. She lived in New Milford (Connecticut.) and he mostly worked in New York (New York). They married in 1844 and continued to write long affectionate letters to each other through 1850. After the birth of their fourth child, Martha, Mattie died [in 1851?]. Henry then married his sister-in-law, who was not very affectionate with Henry's children, so they were mostly reared by their Grandmother Mygatt.

For biographical information on Major General Joseph Hooker, see an encyclopedia.

Acquisition Information:

Acc# many

Arrangement:

The collection is divided into the following series: Frances D. Huntington Personal Papers, including her personal correspondence, "Serbian correspondence," and other materials; Frances D. Huntington Professional Papers, which includes her professional organizational materials and business records, and then Family Papers which is subdivided alphabetically by the names of individual family members.
Contents
Using These Materials
---
RESTRICTIONS:

Frances D. Huntington Family papers are open for research.

USE & PERMISSIONS:

Copyright is unknown.
PREFERRED CITATION:

Frances D. Huntington Family papers, Folder # , Box #, Clarke Historical Library, Central Michigan University