Back to top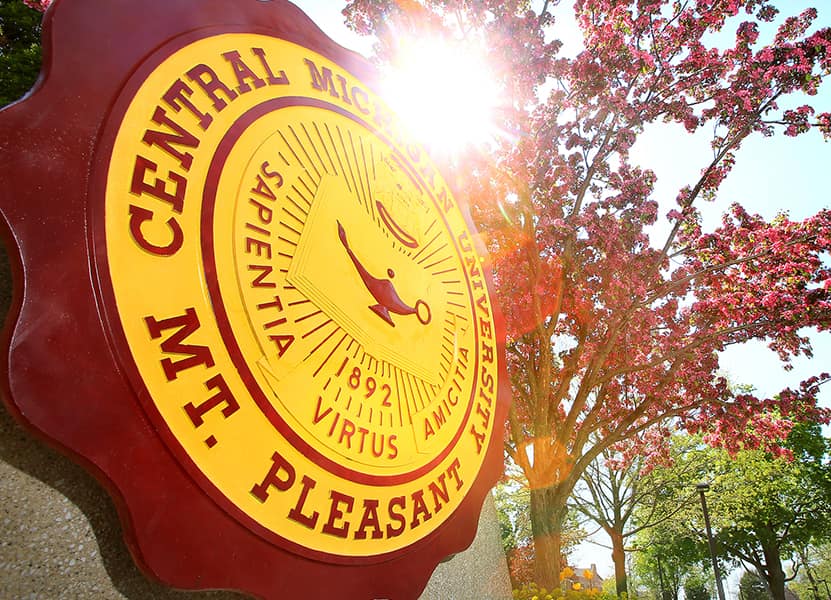 Address

:

250 East Preston Street

Mount Pleasant, MI 48859, USA
Hemingway Family Papers, 1861, 2006, and undated
Using These Materials
---
Restrictions:

Hemingway Family Papers are open for research.
Summary
Creator:

Abstract:

Collection includes the papers of Dr. Clarence Hemingway, Grace Hall[-]Hemingway, Marcelline Hemingway Sanford and Sterling S. Sanford, as well as published articles by and about them and Ernest Hemingway.

Extent:

23.75 cubic feet (in 49 boxes)

Language:

English

Authors:

Collection processed and finding aid created by Marian Matyn
Background
Scope and Content:

The collection is divided into five major series: 1) the papers of Dr. Clarence Hemingway, 1896-1928 (Scattered), .5 cubic foot (in 1 box, Box #1); 2) the papers of Grace Hall Hemingway, late 19th century, 2006, and undated, 5 cubic feet (in 10 boxes, Boxes #2-11); 3) the papers of Marcelline (Hemingway) Sanford, 1853, 1998, and undated, 7.75 cubic feet (in 17 boxes, Boxes #12-28); 4) the papers of Sterling S. Sanford, 1861, 2006, and undated, 9 cubic feet (in 18 boxes, Boxes #29-46); and 5) Periodicals with articles, by/about Ernest Hemingway, Grace Hall Hemingway, and/or Marcelline Hemingway Sanford, 1.5 cubic feet (in 3 boxes, Boxes #47-49), 1938-1991 (scattered). All boxes are .5 cubic feet letter-size boxes unless otherwise indicated.

Papers of Dr. Clarence Hemingway: This series consists mostly of letters to and from Clarence, 1896-1928 (Scattered) .5 cubic foot (in 1 box, Box #1). Also included is an article he wrote on the sudden deaths of new mothers, 1908, and his extremely brief obituary of December 6, 1928.

There are five notes written to him, mostly generic in nature. The most noteworthy letter Clarence received in the collection is actually a facsimile of a letter and envelope to him entitled "Short Note from Paris, 1925" from Ernest Hemingway, dated October 19, 1925. In the letter, Ernest thanked his father for sending him a magazine. Ernest mentioned swimming in the Seine, eating partridge, being busy, that writer John Dos Passos and Dick Hill from Oak Park visited and stayed with him and Hadley, and that they were celebrating Bumby's [John "Jack" Hemingway] birthday party.

There are also several letters Clarence wrote to Grace before and after their marriage, 1896, 1900, 1908, and 1918. The three pre-marriage letters, January 1, 2, and 23, 1896, to Grace are addressed "My darling Sunshine" or "My darling Grace." They mostly talk of his missing her, enjoying their chats, getting to know each other, about the blessing of God having brought them together and what the future will hold for them. While sincere, they are not romantic. His letter to Grace dated January 23, 1896 also mentions her instructing the opera company in New York City, Madame Cappiani, and the Rubenstein Club that she is enjoying, as well as his family at home in the evening. It is obvious that he enjoyed the cozy pleasure of his family in the evenings and hoped to replicate that later with her.

There are only a few letters in this collection written to Grace by Clarence during their marriage. One is dated 1900 and is addressed to Gracie, Marcelline, Ernest, Sophie and etc., while they are at Windemere. In it, he writes that he hopes they are well and he is busy and soggy due to the weather. There are three letters dated October 15-17, 1908 addressed to "My dear Grace and All at home", in Oak Park. These letters are written on the stationery of the Society of the Lying-in Hospital in New York. Clarence was there for about four weeks. He was planning on sailing to Havana, Cuba, but learned in New York that Cuba would require him to be quarantined for five days. He was supposed to sail on the Steamer Comus from New York on October 21 and go to New Orleans. In his letters, Clarence mentions not worrying several times. He and his father took the Grand Central Depot to Thomaston, Connecticut, where they had relatives, and, after a brief visit, Clarence headed to New Orleans. Clarence ends his letter by promising Ursula 10 cents a piece for her baby teeth. There are also two letters, dated October 19-20, 1908 Clarence wrote from Thomaston and Hartford, Connecticut. In both of these letters he writes of visiting friends, relatives, and the beauty of the countryside. Lastly, there are two 1918 letters from Clarence to Grace and Marcelline in College Camp, Wisconsin, dated July 31 and August 1. In the first letter he writes of receiving their notes, his attending a pregnant Mrs. Spears, taking Ursula and Carol to movies, and that Ursula was invited out. In the second letter he briefly notes that Mrs. Spears finally had her baby and Ursula made muffins. He signs off in various ways, but "Love" or "Lovingly" is always present.

The majority of the Correspondence from Clarence is to Marcelline. The 1917 letters were written to Marci mostly while she was attending Oberlin, There are also prints from 42 negatives of photographs with a January 15, 1917 letter from Clarence to Marcelline. The photographs are mostly of young people, perhaps from events of the previous summer.

Clarence offered loving fatherly advice to Marci in his letters. He also supervised the inventorying, packing, and shipping of all of Marci's wedding gifts. After Marci's daughter, Carol, was born, Clarence wrote in detail to Marci about proper nutrition, breast feeding, bottle feeding, and the overall health care of an infant, including proper methods of cleaning and sanitizing of bottles, nipples, o-rings, etc. He wrote both lovingly as a concerned Daddy and as a knowledgeable, practical physician who had worked with numerous mommies and babies. At this time, Grace wrote Marci about how she should walk more to lose weight. It is also clear from a letter from Grace to Marci (February 2, 1923 in Box 3) that Grace did not share letters from Marci with Clarence unless she felt it was a situation that required his medical knowledge, such as baby feedings, weight gain, or pre- or post-birth physical ailments Marci experienced.

In a letter to Marci dated March 8, 1928 (in Box 5), Grace noted that she and Dad (Clarence) were leaving for Florida on March 19. Clarence was "in very bad shape, Heart attacks cramps and neuritis in his right arm, so he cannot lift it to shave or brush his hair." In a letter dated November 21, 1928 (in Box 5), Grace noted that Clarence was ill "Dad has been falling off terribly in weight and appetite and unable to sleep and last week seemed to go all to pieces. He really thought he was going to die, but at last I persuaded on him to go to the hospital and have tests made and put himself under care and he now feels encouraged tho' he is a sick man, hardly able to make even a few calls. Don't mention this as he is most anxious to conceal his condition, but I recognize that we are going to have some pretty hard sledding this winter." Clarence had diabetes and had suffered financial loss in a large Florida land speculation deal. [Note: Neither his diabetes by name nor the land deal is specifically mentioned in letters in the collection until Grace's will notes land she owned in Pinellas County, Florida.]

It is clear in his letters that Clarence loved his family, and Marci and her daughter, Carol, very much. Clarence also wrote of babysitting Carol. In his last letter in this collection which is addressed to Marci and dated August 30, 1928 (in Box 1), Clarence wrote, "My dear Marcelline and family, I was so pleased to receive your good letters and to learn you located and enjoyed the peaches and distributed them among friends – We will surely appreciate some apples, if you can send them. I also am pleased to learn Warren Sumner is fixing up the barn in Longfield.- I have written him.- Hope you get back to Detroit ok. My love to Carol S. Tell her [that] her Grand Pa surely loves her and misses her very much. – with Les gone to Scout camp it is very quiet here. Mother is working very hard preparing for her "Show" Do hope it will be a huge success as she has surely labored sincerely in it's behalf.- No more word from Ernest since we were at Windemere. Pauline's letter was our first word, - but heard from Mrs. Krog last week when she returned from Idaho and Wyoming she saw in a Sheridan, Wyo. paper that E.M.H. was out there at a big ranch rodeo. - let us learn. Ask Mr. Bacon to Nail up gate to our Windemere lot. Please! – Love to you all- Daddy –CMH"

Papers of Grace Hall Hemingway Grace's papers date late 19th century, 2006, and undated and total 5 cubic feet (in 10 boxes, Boxes #2-11). Some copies of census information (2006) have been added during processing. The largest subseries in the collection include: Correspondence to or from Grace, 2 cubic feet (in 4 boxes), and Programs of performances she, her children, or her other pupils gave or attended, approximately .5 cubic foot (in 1 box). The rest of her collection includes articles, biographical information, which includes a large number of newspaper clippings (mostly copies), Exhibit Catalogs, Family Photographs, notably one of Carol, Ernest, Leicester, and Clarence, 1919; and one of all six Hemingway siblings, 1915; and another of Carol and Ernest at Grace Cottage, 1919.

Materials about Grace Cottage, Longfield Farm, Memorabilia, such as her sunglasses, published music she wrote or used, publications (when entire publication exists and contains relevant information about her), sketches, speech notes, and a few miscellaneous materials are included. Her estate inventory and some published sheet Music is legal-size and thus in a legal-size box, the rest of the material being letter-size.

Also there is Materials of Extended Family and Friends, .5 cubic ft. (in 1 box). This includes mainly correspondence between Grace's extended relatives, 1865-1925, and a funeral card, 1966. Here is found a letter to her parents before they married, and letters of her brother, Leicester Hall, 1900 and 1901, to their father, Ernest Hall. One of these letters, dated January 30, 1901, concerns the death of Queen Victoria and the new king, King Edward VII.

Of all her materials, the correspondence is the most important in expressing her feelings and beliefs, and the most revealing in demonstrating how she operated.

For example, while proud of all the artistic and literary accomplishments of her children, Grace was most proud of Ernest. She wrote of his articles, travels, awards, and positive critiques in numerous letters to Marci. She also wrote of his wives, children, their travels and his divorces, which she felt were morally wrong and which were socially embarrassing to her. His lack of correspondence bothered her as well. The underlined words below were underlined by Grace. "Did you see the article in the Xmas "Spur" – "Spokesman for our generation" – I don't know any more than you do, where Ernie is- I have had to write duplicate letters to Key West and Paris, on important matters – so would advise you to do same – as he is easily hurt when he does not hear from us, in return: - you know the Hemingway peculiarity – Sunny says, in so many ways, he reminds her of Daddy." (letter from Grace to Marci, January 12, 1930 (in Box 5)

Ernest's literary achievements were a point of great pride among the Hemingways. The only other mention of Ernest is an inscription on the inside back cover of her Travel Journal of A Trip to New Orleans, Louisiana, March 21-28, 1918 , "May 16, 1919, Ernest left, the saddest day of all my life."

Grace's letters are full of her social agenda, connections, and friends. She offers advice and sometimes a rather poisonous pen emerges. This is amply demonstrated in the Marci section below.

Papers of Marcelline (Hemingway) Sanford: Marci's papers, 1853, 1998, and undated, total 7.75 cubic feet (in 17 boxes, Boxes #12-28). Her materials are divided first into Marcelline Hemingway materials (pre-marriage) and then Mrs. S. S. Sanford (Marcelline) materials (post-marriage).

The Marcelline Hemingway subseries includes mostly Biographic Information, approximate. .5 cubic feet (in 1 box), Correspondence to/ from her mainly with relatives and friends, approximately 1.5 cubic feet (in 3 boxes). Her primary and college experiences are documented by her essays, plays, and speeches. There are also materials from high school graduation that she and Ernie shared, 1917. Also included is legal-sized published sheet Music, approximately .25 cubic feet (in 1 box) which Marci played or autographed.

Letters between Marci and Ernest in the collection are copies. There are facsimiles of letters from Marci to Ernest, 1923 and 1954 (re: his winning the Nobel Prize for literature, in Box 27). These are both quite affectionate. For copies of additional letters between them, see the Scope and Contents Note for Sterling's series. Additional materials relating to Ernest in the form of exhibit catalog, movie programs, newspaper clippings (copies) are in the Materials of Extended Family and Friends (in Box 28).

The Mrs. S. S. Sanford section is so titled because that is how the vast majority of her correspondence were formally addressed and signed by her. The section includes 12 of the 17 boxes, and the oversized materials. The vast majority of the materials are correspondence, but there are also articles by and about Marci, Biographical Information, including her obituaries and photographs, Materials relating to her book "At the Hemingways", Essays, Family Photographs, Music, Plays, Family Histories. Oversized materials includes: correspondence to Ernest, 1923 and 1954 (facsimiles), the 1954 re: the Nobel Prize, and sheet music. Materials of Extended Family and Friends consist mainly of correspondence, diaries, and obituaries of family members.

The correspondence to Marci from friends and family, mainly Hemingways, totals 2 cubic feet (4 boxes). Most of her correspondence to family and friends, is to Sterling, 1917- 1961 (Scattered), and undated, approximately 2 cubic feet (in 5 boxes). Marci wrote occasionally in response, mostly about her social activities. Again, her letters are very much like her mother's.

Most of the correspondence with Ernest's several ex-wives, current wife, and children is of a generic holiday greeting nature, except after Ernest death when Marci wrote to Hadley to inform her of his death and to Pauline trying to get copies of Ernie's letters. All of these "Ernest family" correspondence are cordial, polite, and impersonal.

Marci also had fairly extensive correspondence with Ted Weeks of the Atlantic Monthly concerning her book, At the Hemingways. This included everything from rewrites, release dates, royalties, book signings, etc.

The letters between Sterling, Marci, and Grace discuss the health of Marci's children and Sterling. As a baby, Carol did not gain weight. (Letter from Clarence to Marci, October 1923 in Box 5) and had mumps, July 1928). By the late 1920s it was clear Carol had asthma. Sterling also suffered terribly all his life from hay fever, which is noted in many letters. He had surgery before his wedding to try and eliminate or improve his condition.

Marci's letters are very like her mother's, full of social events, activities, names, responsibilities, with lots of "appropriate" advice, and vary in their level of emotionality. Grace and Marci's letters chronicle their social activities, interests, and events, the health of Marci's children, the financial situation of Grace, and Grace and Marci's sometimes tumultuous relationship. Grace could write with a truly poisonous pen. The letters also note Grace's deteriorating finances following Clarence's unexpected death in December 1928. In a November 17, 1933 letter, Marci noted that Grace had broken a leg bone. Marci usually cared for Grace when her mother was ill or needed help, and Grace even asked for her. They obviously loved each other, but were not above stabbing each other verbally and emotionally in their letters. In 1928 Grace told Marci she planned to sell the house. However, the sale was delayed until December 1935. After the sale, Grace moved to Studio 551 Keystone Avenue, River Forest, Illinois. Other letters document that Grace suffered from migraines.

Regarding race, there is an interesting letter from Marci to Sterling dated July 4, 1943 (in Box 22) in which along with numerous other topics she discusses an evening on Walloon Lake when Lacy (Sergent) put a copy of Life with the Detroit riot picture on her lap. Marci noted that she "thought the whites had acted shamefully!" Lacy and his mother disagreed they "thought mob rule was the only way to "keep the niggers down and in their place – They said "Civil Rights" "fuey"[sic-phooey] Beat 'em up and keep 'em quiet. Ellen and Chet Naylan and I disagreed. Old lady Sergent says "throw 'em off the buses"… when she noted some coloreds rented across the street last year, "Lacy and his Mother said they would have smashed their windows and made it so hot for those niggers they would have had to leave the street. Honestly, its no wonder that Lacy is such a fool in some ways with a Mother like his. She's a vicious old gal when she gets started - at least conversationally. Well we parted friends but – I was ashamed of them both."

Papers of Sterling S. Sanford: Sterling's papers, 1861, 2006, and undated, total 9 cubic feet (in 18 boxes, Boxes #29-46) and consists of: Articles he wrote (approximately .5 cubic foot. in 1 box); Biographical Information (approximately .5 cubic foot in 2 boxes); Children's books and materials, Correspondence from Sterling to Marcelline, 1917-1964 (Scattered), includes thank you notes sent re: condolences received re: death of Marci. 2 cubic feet (in 4 boxes); Other Correspondence from Sterling relates to genealogy research with friends and relatives, .5 cubic foot (in 1 box); Correspondence to Sterling is from friends and relatives, notably Carrie L. Dicken and Carol H. Sanford, his daughter, 1893-1987, 2 cubic feet (in 4 boxes); various materials documenting his experience at Mt. Clemens High School the University of Michigan; Family Histories, approximately 1 cubic foot (in 2 boxes). Sterling's Materials of Extended Family and Friends include correspondence between Carrie E. Dot Skillman Sanford, Carrie L. Dicken, and Mrs. Phebe Skillman, as well as correspondence between Sterling and his children, approximately 2.5 cubic feet (in 5 boxes). Documenting his war service are 3 rolled photographs, all from 1918 (Box 46).

Also among the legal-size materials (in Box 42) there are copies of 17 letters from Ernest to Marci, 1916-1951 (scattered) that Sterling copied and distributed to his children in 1980 so they could judge the real relationship between the siblings themselves. These letters are quite affectionate, begin and end often with nicknames, discuss Ernie's life, fishing, travels, friends, wives and children, include birthday and Christmas greetings, the announcement of John H. N. Hemingway's birth. Ernest was quite concerned about her operation on May 120, 1921. A November 6, 1917 letter notes why Ernest wants to join the French army. On October 14, 1920 Ernest wrote "Remember that always Marcelline dear , that a brother's love never dies. A brother may die it is true . In fact they die like flies . but their love . Never ." [The punctuation style is Ernest's.] A second CONFIDENTIAL page discusses Ernest's forthcoming publications; a 1921 letter begging her to come to his wedding to Hadley; a December 22, 1938 letter contains an apology for Ernest's prior letter about Windemere cabin; and a June 1928 letter provides instructions about where to go, who to meet, and what to do in Paris.

Sterling's letters are very much like those of Clarence Hemingway. They are often tender, emotional, and full of how much he (Clarence or Sterling) loves his female relative (Grace or Marci). Also, they often include health reports of the writer and children, and the weather. Sterling's letters also included a list of jobs completed, such as fixing the car, picking up clothes from the Laundromat or helping the children with something. Both men noted taking children to movies, and the accomplishments and events in the lives of the children. Both men always reported on invitations they had received, news of family and friends, and relatives and friends with whom he visited or ate dinner while the wife was away. Sterling wrote on a variety of paper that was usually 8.5"x11," while Clarence often wrote on green sheets were half that size. Both men clearly ended up with babysitting and housework responsibilities, which they did themselves or supervised staff doing, although they do not mention the help. A major example of this for Clarence was the inventorying, packing, and shipping of Marci's wedding gifts.

Sterling wrote Marci constantly during their 1923 separation and future separations, professing his love and total commitment to her, noting that he was willing to do anything for her and that they could work any problems out. During their more difficult separations, Sterling really poured out his soul to her in his letters. It is very interesting that Sterling is very much in temperament on paper like Clarence, trying to avoid anger, willing to do anything for her.

Regarding race, there are several interesting tidbits in Sterling's letters. In a letter dated September 3, 1942 (in Box 34) to Marci, Sterling notes how he was informed at a Sales Dept. meeting that Detroit Edison was going to employ colored elevator operators about mid-month. The reason was that the company could not keep operators and colored people are having difficulty finding work. This announcement was made in the hope that it "there will be no surprise or remarks which might embarrass the new employees. This happened at the Mich. Bell Tel. Co. bldg. when the change was made over there." In a 1988 Oral History Tape (part of his Biographical Information), Sterling recalled a sole colored girl who attended his rural school and was shunned by her classmates even after her father discussed the situation with the terrified teacher. He also notes later in the tape that he and Marci left Detroit for Grosse Pointe when the neighborhood changed and was no longer desirable.

Periodicals: This subseries, 1.5 cubic feet in 3 boxes, is divided by size into letter-size (Boxes #47-48) and legal-size (Box #49) periodicals with articles by or about Ernest Hemingway and /or other members of the Hemingway family, as well as book reviews of books by Ernest, Leicester, and Marcelline Hemingway. Most of the periodicals are complete, a few are partial. Articles are organized by size, author, and then by title. Articles by Ernest include: (letter-size) 1934, 1939, 1957, 1965, and (legal-size) 1944, 1949, and 1954. Articles about Ernest include: (letter-size) 1937-1991 (Scattered), and (legal-size), 1941-1981 (Scattered). Grace Hall Hemingway's obituary, 1951 is in a periodical. Leicester's serialized "My brother, Ernest Hemingway" in Playboy, 1961-1962 (3 issues), and reviews of the book and his "the Sound of the trumpet", 1962 and 1953, respectively are included. Also included are Marcelline's book "At the Hemingways," which was serialized in the Atlantic Monthly, 1961-1962 (3 issues), her "Theatre briefs", 1952, 1962-January 1964, and articles about her, 1938, 1961-1963, and her obituary, 1963.

Additional Notes: COPYRIGHT: Copyright is owned by the donor who wishes to remain anonymous. Inquiries about copyright shall be directed to the Clarke's director.

Vocabulary: Here are some examples of vocabulary in the 1920s letters used among the Hemingway siblings: "Darbyest": The party was the darbyest thing that ever ocured" [sic]. "…the boys got marbles (darby ones)" (Letter of Befish (Carol Hemingway) to Mazween, April 15, 1923. Dope" ex. "Do you know what the dope is on" person X? "Do you know the dope about" X? Vocabulary in the 1920s letters used among the siblings and Sterling: "Screed" (a letter, or t write, possible from ascribe) Ex. "I expect a screed from you soon." "I'm too tired to screed you." "Shangally" (Awesome? Amazing?) Ex. Marci describes a new red evening dress of hers as "Shangally."

Folder notes within [] are not found on the material, but added from other source material within the collection to assist the researcher. Folder notes within () are included to avoid confusion and assist the researcher.

Variant Spellings: Variant Spellings are accurately reproduced from the originals to the Box and Folder Listing of this collection. Grace Hall Hemingway spelled her name a variety of ways over time, including: Mrs. Dr. Clarence Hemingway, Mrs. Clarence E. Hemingway, Grace Hemingway, Mrs. Grace E. Hall, Mrs. Grace Hall Hemingway, Mrs. Grace Hall-Hemingway, and Mrs. Grace Hemingway. Sometimes for fun events, "Hemingway" was spelled "Heminway". Other words spelled various ways in the collection include "program" and "programme" and "artist" and "artiste".

Processing Notes: Approximately three cubic feet of material was removed from the collection during processing and returned to the donors. The returned material included: duplicates, newspaper clippings or other extremely acidic items (which were copied and the copies were then added to the collection); empty envelopes, baggies, and folders; generic correspondence such as solicitations to buy magazines; empty picture frames; and artifacts such as buttons, handkerchiefs, etc. Additional materials were removed by the donors.

Biographical / Historical:

Biography:

While Ernest is the most famous Hemingway, he was part of a large, extended family of artists, doctors, heroes, and missionaries. Members of the Hemingway and Sanford families for whom there are extensive or very interesting materials in this collection are described below. For Ernest's biography, please see the biographical section of the Ernest Hemingway Collection finding aid. For information about Ernest's correspondence or photographs in the collection, see the Scope and Contents Note.

The four main people documented by/in this collection collected by Marcelline, (Hemingway) Sanford are her and Ernest's parents, Dr. Clarence and Grace Hall [-] Hemingway, Marcelline (Hemingway) Sanford, and her husband, Sterling S. Sanford. Other Hemingways documented in this collection include Ernest, his other sisters, particularly Ursula "Ura legs" Jepson, Madelaine "Sunny" Mainland, Carol "Befish" or "Beefy" Gardner, and their brother, Leicester "Les", and his wife, Patsy, a genealogist who had extensive correspondence with Sterling in the 1970s. Sterling's mother, Carrie E. (Skillman) Sanford, her mother, Mrs. Phebe Skillman, and Carrie's best friend, Carrie L. Dicken, are also well documented in the collection. Clarence's brother, Dr. Willoughby Hemingway and his wife, Mary, who were missionaries to China, and their children, particularly Isabel "Izzy", who later became a nurse and missionary to China are documented in this collection, although to a lesser extent than the other Hemingways.

Dr. Clarence Hemingway: Clarence Hemingway was born on September 4, 1871 in Oak Park, Ill., the son of Anson T. (1844-1926) and Adelaide Edmunds Hemingway (1841-1923). Anson served in the 72nd Regiment, Illinois Infantry Volunteers during the Civil War. A number of materials documenting him, including a typed transcription of his Civil War diaries, are in the collection (Box 28), as well as correspondence from him to Marci.

Clarence had five siblings: Anginette "Nettie" (Mrs. Frank B.) Hines, Dr. Willoughby A. Hemingway, a missionary to China, Dr. George R., Grace, and Alfred T. Hemingway (died 1922), who was a lumberman in Kansas City. Clarence graduated from Rush Medical College, having completed his post-graduate work at the Lying-In Hospital in New York City. As a general practitioner in Oak Park, Ill., Dr. Hemingway was devoted to his work and patients. He also enjoyed his nearly 30 years of Agassis Nature Club work with boys.

The Hemingways lived across the street in Oak Park from the Hall family. Grace Hall (June 12, 1872-June 29, 1951) and Clarence were married on October 1, 1896. Together they had six children: Marcelline, Ernest, Ursula, Madelaine, Carol, and Leicester.

Once school ended in June, Grace and the children would go to their cottage, Windemere Cottage, on Lake Walloon, near Petoskey, Michigan, for the summer. Towards the end of the summer, Dr. Hemingway would head north and spend a few weeks with the family before they returned to Oak Park and the beginning of the next school year. The cottage gave them a healthy respite from the city's heat during summer and was relaxing for everyone. It also provided a regular separation for Grace and Clarence. When Grace needed more peace and quiet she built Grace Cottage as a retreat for herself in June 1918 across the lake from the family's cottage.

In late November 1928, Clarence's health rapidly declined. He had diabetes, and had incurred financial problems due to the Florida land speculation failure. On December 6, 1928, he used his father's Civil War pistol to kill himself. His death caused the family much suffering and Grace had financial difficulties, most of which were covered by Ernest and Sterling.

Grace Hall[-]Hemingway: A lot has been written by various sources about Grace (June 12, 1872-June 29, 1951), her relationship with Ernest, and her talents, which I will not duplicate here. Briefly, from this collection, the documentation of her life is that she was undeniably a very talented woman. She sang, painted, wrote poetry, taught voice and music lessons, acted, wrote and published music, notably "Lovely Walloona", had numerous paintings exhibited in juried art shows, and presented many successful public performances of her pupils. Prior to her marriage, Grace sang in numerous public performances. Her brother, Leicester Hall, also was musically gifted and sang many public solos as well as in large choruses.

When she married Clarence and became pregnant, Grace's operatic and teaching career was cut short. She always resented this even though she did love her family. Thus, her relationship with her family was at various times highly emotional and fluctuated regularly between tumultuous and calm. Her relationship with Marci is noted in the next biographical section.

Throughout her life, Grace remained very active in the arts. Her student recitals, which she often accompanied on the piano occurred through 1945. Increasingly painting dominated her later life from 1918 through the 1930s.

Grace had bad eyesight, as did Marcelline and Sterling, and their children. Grace also suffered from migraines (See letter Grace to Marci, September 17, 1923 in Box 3). In the 1940s, Grace's health worsened. In September of 1943, Grace began to get more confused. In her letters to Sterling, Marci noted the she was "crying like a child" when confused over bills and that she couldn't understand ration dates and books or remember food Marci had brought her. In a letter to Sterling (December 2, [1943] in Box 23) Marci noted that Grace "is slipping mentally…she forgets so many things, that she is in tears when she realizes her mistakes." The description in the letters sounds like Grace is a confused, old lady, not someone experiencing a mental breakdown.

On June 29, 1951 Grace died. In her obituaries she was recognized first and foremost as the mother of Ernest Hemingway. She was survived by her children and grandchildren. In this collection there is a July 11, 1951 (in Box 20) letter Sunny Mainland wrote to Marci about how Sunny boxed up most of Grace's effects for the garbage men to take away telling Marci that it was faster and easier that way. Many of Grace's effects became part of the Ransom Collection at the University of Texas-Austin.

Marcelline Hemingway Sanford: Marcelline Doris Hemingway was born on January 25, 1898 in Oak Park, Illinois, the eldest child of Clarence and Grace Hemingway. Her birth ruined her mother's career as a great voice instructor, a fact her mother later painfully reminded her of (Letter of Grace to Marci April 12, 1931 in Box 5). Marci's younger siblings called her "Mazween" and "Marci." Her friends usually called her "Marci," Her beloved brother, Ernest also at times called her "Ivory."

Marci and Ernest were raised as twins and were very close while growing up. Marci was held back in school by Grace, so the children would attend the same grades at the same time. This fact bothered Marci later in life when people wrote and asked her if she was confused about her birth date because they thought it was Ernie's.

In high school, Marci and Ernie were both socially active in plays and wrote and edited the high school newspaper, the Trapeze. The May 25, 1917 v. XXV, no. 25 issue of Trapeze, which is not in the collection, has a photograph of the Trapeze Staff with Marci and Ernest in the front row. Together Marci and Ernie graduated from Oak Park and River Forest High School. She delivered a senior graduation speech entitled "the New Girlhood" (in Box 15). Her paper provided a different theme than that of other graduation speeches of June 1917, a point in which her mother was delighted. Following graduation, Marci worked one summer as a counselor at a girl's camp in Petoskey.

From September through December of 1917, Marci attended Oberlin Conservatory, now called Oberlin College. As she had in high school, Marci was very active socially, enjoyed her roommates and friends, and had lots of fun. She came home quite ill (with appendicitis) and bad grades. Marci's story was she was too sick to return to Oberlin. The fact is that her grades were low. The public story was that her parents thought the fees too expensive for her to return to Oberlin. Marci then transferred to the Congregational Training School for Women in Chicago, from which she graduated in June 1919. She worked with Italian immigrants at Hull House in May 1918. Later she studied for a year and a half at Northern University School of Oratory (speech), finishing by January of 1923.

Marci met Sterling when he gave her a ride to see a friend up north. Sterling first visited her family's cottage in 1917. They wrote each other from that point on, becoming quite serious in 1922. By August 1922 they were engaged. They announced the engagement at her parents' 25th wedding anniversary in December 1922. Marci and Sterling wed on January 7, 1923 at the Hemingway family home. During the rush of late 1922 while planning the wedding, Marci's best friend at the time, Dicky [Lucille "Dicky" Dick] was planning her wedding to [Sherman] Walden Edwards on November 4, 1922. Marci wore a crushed velvet orange dress with matching slippers to Dicky's wedding, which she could not stop talking about even while she was being fitted for her own wedding dress. Marci wrote to Sterling that she felt Dicky's wedding was more real than her own (see letter of Marci to Sterling, November 27, 1922 in Box 15).

Together Sterling and Marci had three children: Carol, Jim, and John.

Carol Hemingway Sanford was born in September 1924. A good girl, Carol was very close to her Dad and Grandpa Clarence, who adored her. A lifelong asthmatic, numerous letters between Marci, Clarence, and Grace note Carol's health conditions and slow weight gain as an infant. After graduating from Grosse Pointe High School in 1941, Carol attended MacMurray College in Jacksonville, Illinois, 1943-1945, and Michigan State University in 1946. She was engaged to Thomas N. Jones during World War II, but later married David A. Collidge on December 12, 1953. Most of her letters to Sterling are addressed to "Dear Daddy" during her college years. She applied herself to her studies, her sorority, and carefully documented her expenses for her Dad. Like her mother, she wrote separately to both her parents and received separate letters from them. Carol and David had children.

James Sterling Sanford "Jim", called "Jimmy" when young, was born on May 29, 1929. He was ill with the measles in April 1930. Growing up he preferred to spend time in the summer at Walloon Lake working for his neighbor, Helen, rather than helping or living with his mother. During World War II he worked delivering pharmaceutical prescriptions, which forced him to request an adult bike on his ration card. He married Marian Doepken on January 28, 1964 and lives in Michigan. Together he and Marian had children.

John Edmonds Sanford, called "Johnny" when young, was born on December 27, 1930. He married Helen Drake on December 31, 1955.

In many ways, Marci was like her mother, Grace, in her talents, interests, and marriage. Before her marriage, Grace wrote to Marci with the following advice, "Don't marry a man unless you just can't live without him. I should like to see him and find out what is under that shyness. I like all the things you tell me about him." (see letter of July 20, 1920 in Box 3).

Like Grace, Marci was a talented lady. She sang, played the piano, sculpted, acted in stage productions, and wrote essays, articles, and plays that were published, including the music for the librettos. One of her plays, "Be Seated", copyrighted in 1938, was later produced by several groups. Marci was quite successful in her literary undertakings, eventually writing her book, "At the Hemingways" which was partially published in serial form, 1961-1962, published in book form, 1962, and which was praised by the critics. She also received the Writer of the Year Awards from the Detroit Women Writers' Guild, 1961-1962 and 1962-1963. Marci traveled in the U.S. and Japan as part of her book tour in 1963.

Also like her mother, Marci was very concerned with proper social behavior and standings. She was an active member of the Detroit City Women's Club, for which she regularly wrote a column called "Theatre Briefs" about the latest New York theatre productions. Both Grace and Marci were scandalized by Ernest's multiple marriages and assumed he had misbehaved between his marriages. Yet, they were also immensely proud of his literary achievements. Both his scandals and successes were often mentioned in their letters, and they obviously relished the recognition his celebrity brought to them as family members.

Marci maintained a written relationship with her siblings, although they rarely saw each other after their father's death. Her letters are very like her mother's, full of advice (or orders) and a social event listing of who she met, what she did, and what she would do. Unlike her mother, Marci did housework, cooked (even wild game), and cleaned out filthy attics and storage areas by herself, which she noted in her letters. Like her mother, she had household help whom she never mentions in letters, except during the war when Sterling had to pick up the maid because gas rationing prevented other arrangements.

Grace and Marci had a very interesting, and at times tumultuous, relationship. When Grace was ill, late in her life, she asked specifically for Marci to come and take care of her, which Marci did, writing about it with pride and sympathy for her mother's confusion concerning bills and poor health.

It is obvious from Grace's pride in Ernest's literary achievements that she would have enjoyed having the recognized author at the family summer home to show him off to her friends. However, it also appears to be true from her letters that she did actually miss and care about Ernest and would have enjoyed seeing him even if he had not achieved literary fame and fortune.

Besides causing emotional rollercoasts by her letters, Grace also caused them over finances and visiting. She would state she would try to help her daughters financially but, unfortunately, did not have the money at the time or that they were wrong to assume she had to give them money. Grace also would invite or encourage a visit only to note that she had limited space for family to stay and no means to help them with travel expenses. Grace could be quite manipulative in her letters, whether or not it was intentional.

Marci's health is also documented in the collection. In May 1921 she had surgery on her abdomen, apparently for appendicitis. She suffered from health changes during and after her pregnancies. She had a bout of cancer in late 1940, which she survived. In January 1942 Marci suffered from a stomach ulcer for which she had an operation. In a letter to Sterling dated August 17, 1943 (in Box 23), she mentioned that her heart was better although it slowed her down. In September 1943 she had low blood pressure and an ulcer. By then Marci regretted that she was "such a changed person physically and consequently in spirit." Also, Marci noted with some humor "at least I've learned to wash and iron fairly decently in the last year." Marci suffered from another bout of cancer in 1963 which killed her on December 9, 1963. She was survived by her husband, children, and grandchildren, her sisters and her brother, Les.

Ursula Hemingway Jepson: Ursula X. Hemingway was born on April 29, 1902 in Oak Park, Illinois. While in college she led the grand march of Junior-Senior formal with her date at Carleton College in Northfield, Minnesota. She was elected as president of the Junior class. Ura was chairman of arrangements, active in social and literary activities of the college, served as art editor of "Middle border," society editor of Carletonina, vice president of Gamma Delta Society; member of "all college, students social committee and vice president of Carleton Press Club. [Oak Leaves, Saturday, March 1, 1924, which is not in the collection, has a nice photograph of Ura.]

From their letters, Ura and Marci appeared to have gotten along well in their youth.

Ura married her college boyfriend, Jasper "Jap" Jay Jepson, the son of John H. Jepson, of Minneapolis at 8 p.m. at her parents' home on September 12, 1925. Mrs. Sterling Holt Pittlman of Cincinnati (nee Miss Harriet Paige), Ursula's roommate at Carleton, served as Matron of Honor. The two women and the groom graduated from Carelton in June 1925. Sunny Hemingway served as maid of honor. Marci's feelings were hurt initially when she was not included in the wedding party. By October 20th the new couple moved into their home at 1643 Xerxes Avenue, Minneapolis Minnesota. While there, Ura sometimes wrote book reviews. She was also a scrulptress.

Ura felt violated and betrayed by details and remarks in books and articles written about the Hemingway family when Ernest became famous. She believed that some personal information, such as her nickname "Ura-legs", was something only a family member or a very close family friend would know.

Jap and Ura had one child, Gail, who later married Harold Schnacks. Gail and Harold had a son Jerrald, who in 1949 had a blood transfusion.

Ura lived for several years in Honolulu, Hawaii. While there, Carol Sanford visited her. After Ernest's funeral, Ura threatened to blackmail Marci over things Carol had told Ura about Marci, if Marci ever wrote a book about their family. (See letter of Marci to Sterling, July 4-6, 1961 in Box 23.)

Ura survived three cancer operations. She suffered from depression and eventually committed suicide by drug overdose on October 30, 1966. The Ursula Hemingway Jepson Memorial Award recognizing an outstanding junior studio art student was established by Jasper Jepson in 1968 in her memory.

In this collection there are letters Marcelline wrote to Ura in 1917 and 1920 and letters Ura wrote to her in 1925-1928, the 1930s, and 1949-1950.

Madelaine Hemingway Mainland: The Hemingway's third daughter, Madelaine called "Sunny", was born in Oak Park, Illinois, on November 28, 1904. She had her appendix out on May 15, 1924. She was a musician and played the harp and piano, often in her mother's recitals. From November 1928 through mid-summer 1929, Sunny "went south" with Ernie and visited Spain, Italy, Africa, and France. [According to a website "A Family History" while there she typed portions of her brother's novel A Farewell to Arms. She later played the harp with the Memphis Symphony.] Sunny married Kenneth Mainland, with whom she had a son, Ernie. Ernest Hemingway willed Windemere Cottage to Sunny and eventually it descended to Ernie Mainland. Sunny and Ura were both very negative towards Marci after Ernest Hemingway's funeral. Sunny died in Petoskey, Michigan, on January 14, 1995.

In this collection there is a July 11, 1951 letter Sunny "Numbones" wrote to Marci re: the removal of Grace Hall Hemingway's effects.

Carol Hemingway Gardner: The youngest Hemingway sister, Carol, was born on July 19, 1911 in Resort Township, Michigan. Most of the information in this collection documents Carol while she was in primary school. Ernie discouraged her from attending college, much to their mother's disgust (letter of Grace to Marci, September 11, 1931). Carol was apparently a challenge to both high school and college authorities. She attended Rollins College in Winter Park, Florida, where she met and fell in love with John F. "Jack" Gardner. While at Rollins, Carol published several stories in the college literary magazine. Her relationship with Jack began at Rollins and continued in Europe while Ernie paid for her to live and work in Austria in 1933. Ernie was totally against Jack, whom Carol married on December 8, 1937. The marriage caused a permanent rift between her and Ernie. Carol and Jack had several children together: Jake (1936-), Elizabeth called "Linda" Lombardi (1938-), Paul (1940-), and Mark (1949-). Of Jack's parents, Grace wrote "they are certainly our own kind of folks." (letter from Grace to Marci, March 24, 1933.) Later, she worked as a school teacher, and retired to Massachusetts, where she died in the fall of 2002. (For further information see "Carol and Ernest Hemingway: the Letters of Loss", in the Hemingway Review, Fall 2004.)

In this collection there are letters that Carol wrote Marci, an April 15, 1923 letter about her birth party (enclosed with Grace's letter to Marci, April 14, 1923) 1924 -1927, 1931, and 1934-1935. After Carol married she sent her children's photographs to Grace but only wrote to Marci in 1961-1962.

Leicester Hemingway: The youngest Hemingway, Les, was born on April Fool's Day, April 1, 1915. He grew up in his brother's shadow, surrounded by female relatives. He shared a living room as a bedroom with his mother following his father's suicide to allow roomers to rent the bedrooms so they could pay the bills. Leicester served in the army and became a magazine editor and newspaper man. He wrote the first book about Ernest from the family perspective, My brother, Ernest Hemingway, in 1962. It enjoyed some success as an internal family source about the master until it was surpassed by Marci's book, which proved she knew more about Ernie than Les did. Les also wrote a book about mixing drinks. He married Patsy on June 4, 1936. Patsy later became very interested in genealogy and wrote numerous letters to Sterling in the 1970s about their family trees.

There are letters from Les to Marci, 1926, 1929, 1930, 1934, 1944, and undated. There are also letters to her, 1945, from Patsy.

Carrie (Skillman) Sanford and Carrie L. Dicken: Carrie (March 21, 1862-March 13, 1897) was the daughter of Phebe J. Hall (1834-1897) and Abraham (Abram) Skillman (1833-December 1885). Carrie's best friend dating back to the 1880s was Carrie L. Dicken. Both women were devout christians. They lived in Mount Clemens and attended and taught Sunday school and summer religious camps. Carrie Skillman taught in public schools for a few years before marrying.

On June 10, 1890, Carrie Skillman married George Sanford (April 19, 1857-May 16, 1933), the son of James B. (1846-1892) and Maria Yeaomans Sanford (1846-1904). They met while she was visiting patients, of which George was one, in the local hospital. For their honeymoon they traveled to Europe.

Sterling Skillman Sanford was born on February 7, 1893 in Mount Clemens, Michigan. Shortly after Sterling was born in 1893 Carrie suffered from ill health, perhaps in part from pregnancy or birth complications. She became increasingly sicker beginning in February 1894 and died from tuberculosis in March 1897. At least a year before her death, George had abandoned them and left town. Carrie and Sterling then lived with her mother. When Carrie knew her death was inevitable, she enlisted the help of her friend, Carrie Dicken, who was charged (see letter of January 7, 1897 in Box 43) with the educational and christian guardianship of Sterling. Immediately following Carrie Sanford's death, Sterling's Grandmother Phebe Skillman cared for Sterling until she died in December 1897. A lawyer cousin, Robert F. Eldridge, was asked by Sterling's mother, Carrie, to remove some of her furniture and personal belongings, such as letters, photographs, etc., that would be of financial or emotional value to Sterling in the future and guard Sterling's finances. After Carrie died, Robert Eldridge successfully carried out Carrie's wishes and successfully managed accounts for Sterling.

Carrie Skillman Sanford apparently came from a family with very poor health. Her brother, Fred, died at age 21 in 1888 in Washington (state) where he had apparently gone, perhaps as part of the Gold Rush.

The affect of losing so many immediate family members must have been traumatic on Sterling. The one constant in his life until 1937 was Carrie Dicken. Carrie Dicken, lived and taught school in Ann Arbor, Michigan. She delivered letters from Carrie Sanford to Sterling on each of his birthdays, as well as gifts which his mother had specifically selected for him through 1907. In 1907, however, there was only an envelope and no letter. To partially make up for the lack of the letter, Carrie Dicken wrote in her lovely penmanship on February 6, 1907 (in Box 36) to Sterling with great emotion of how much his mother had loved him, how proud she would be of him, and how it was her wish that he grow up to be a good, christian, educated man. She also noted that since it was the last letter, Carrie's strength may have given out before she could complete the birthday note. None of these very personal birthday letters are in the collection, although many of Sterling's childhood drawings, scrapbooks, and reading books [some partial] are. Carrie Dicken made sure that Sterling received everything his mother wanted him to have including scrapbooks, photograph albums, family rings, etc.

Carrie Dicken was born in March 1865 (According to AncestryPlus.com). She grew up in Mount Clemens and was good friends with Carrie Skillman by the 1880s. Carrie D. had moved to Ann Arbor to teach by the time Sterling was born in 1893. She taught in public schools from at least 1893 through 1922. During the summers she took classes at the Normal School at Ypsilanti, later Eastern Michigan University. Carrie D. graduated in December 1922 with her teaching degree. Afterwards, she traveled briefly and continued teaching in Ann Arbor. She never married. Carrie D. died sometime after 1937, having proved herself to be a loyal friend to Carrie, Phebe, and Sterling.

There is a sizeable correspondence between the two Carries, Phebe, and Sterling in this collection. Carrie Skillman, later Sanford, wrote to Carrie Dicken, 1881, 1885-1894 and in 1896-1897, although the 1897 material is incorrectly dated and should really be February 10, 1896. These letters and lists specifically concern Carrie Dicken handling Carrie Sanford's estate and Sterling in the event of her death. Carrie Dicken wrote to Phebe Skillman, in 1893 and 1897 about Sterling and Carrie Sanford. Carrie Dicken wrote to Sterling from 1899 through 1937. Carrie never forgot Sterling on his birthday and the two visited occasionally.

Sterling S. Sanford: Sterling Skillman Sanford was born on February 7, 1893 to Carrie E. "Dot" Skillman Sanford and George Sanford in Mount Clemens, Michigan. Following the death of both his mother and maternal grandmother in 1896, his guardian and uncle, John M. Hall, asked his brother, Columbus C. Hall, if Sterling could live with Columbus' family. Sterling made his home with his Uncle Columbus, Aunt Libbie, and their children, Columbus, Jr., and Maud[e] until 1923. His cousin Maude was closest to him, being only eight years older than Sterling. His Uncle Columbus had a farm in Mount Clemens with animals, gardens, various crops, and orchards. Sterling did a lot of manual farm labor at this farm. As needed, he drove the horse-drawn farm equipment.

Many of Sterling's relatives and Carrie D. wrote to Sterling regularly and sent him gifts and books for the rest of their lives. His Aunt Mollie (Mary Sanford Hobbes) wrote to Sterling via a Mrs. Hull on February 6, 1899, that her "worthless" brother (George Sanford) had borrowed money from her which he had never repaid causing Mollie financial difficulties. George is a mystery. There is no documentation in the collection that George ever contacted Sterling. After George died in a veteran's hospital in 1933, another of his relatives contacted Sterling through Carrie D. to verify Carrie Sanford's cause and date of death. This information was needed so George's second wife could claim a widow's pension and benefits. Carrie left it up to Sterling to decide whether or not to respond. There is no indication of how, if at all, Sterling responded.

Sterling attended a one-room school beginning in 1898 with Maud[e]. He was a good student and particularly loved history. He knew so much about history that the teacher excused him from studying it one year because he already knew everything in the book.

Although his mother had taken him to Bay View, Michigan, in 1896, he contracted whooping cough and spent most of the time there sick in bed. Sterling's first real exposure and memories of Bay View occurred when his Uncle John invited him there in 1909. At the time, his Uncle John was the manager in Bay View, planning programs, inviting speakers and performers, and expanding the offerings of Bay View. Sterling stayed with his Uncle John, Aunt Mary, and an adopted cousin, Dorothy, in their cabin. John gave Sterling a pass to see everything and he attended every performance, lecture, and event that he could. The experience opened a whole new world of art, culture and literature to Sterling and changed his life. It was at Bay View that he heard opera for the first time (Madame Shumann-Heink) and heard and met Helen Keller and Anne Sullivan. He wrote about his memories of Bay View in his manuscript "Bay View as I remember it" in 1975 and was interviewed by the Director of the Bay View Archives, 1985. In both of these he notes the accomplishments and importance of his Uncle John to Bay View's growth. Copies of his interview transcription and manuscript are in the collection. It was at Bay View in 1909 that he heard Miss Grace Hemingway read a children's book in a very animated fashion. This was his first exposure to a Hemingway family member.

After graduating from Mount Clemens High School in 1913, where he was active in a debating (oratorical) society and excelled in history, Sterling attended the University of Michigan. His tuition was likely paid for by the sale of his grandmother's house and goods. He studied engineering and was an EROTC (Engineers Reserve Officers Training Corps) member. Before graduation, Sterling's academics were interrupted by World War I. As a Second Lieutenant, he was stationed at Camp Custer in Battle Creek, Michigan, with the 338th Infantry, in early 1918, at Camp Lee, Virginia, in the summer of 1918, and at Camp Forrest, Georgia, by December 1918. At one point, he was in charge of training other men.

At the end of the war, Sterling was offered the chance to finish his education, which he wisely accepted. He returned to the University of Michigan Engineering School, from which he officially graduated in 1919. Sterling, however, always considered himself a member of the class of 1917. As a result, he only attended 1917 class reunions.

Sterling was then hired by the Detroit Edison Company. He worked in the Research Department, 1920-1927, as a sales engineer, 1927-1943, and in the Heating, Ventilating, an Air Conditioning Department, 1943- 1958, from which he retired as supervisor of the steam sales in January 1958. His excellent research on the elasticity of pipe bends in 1922 with Sabin Crocker, came to the attention of the head engineer who thought it was should be published. This was the first of many articles Sterling researched and published over the years on steam, air conditioning, and heating in both professional and Detroit Edison internal publications. He was very good at his work and was pivotal in convincing a number of owners of major buildings in downtown Detroit to continue their steam purchase agreements with Detroit Edison instead of building and operating their own steam facilities. Among these buildings were the Statler Hotel, the "new" post office (he convinced federal engineers in Washington), and Harper Hospital. Sterling researched the situation and met with the officials on top of doing his other work. He was highly regarded by his superiors at Detroit Edison for his ability to handle these situations quickly, wisely, and effectively. When he salvaged their agreement with Harper Hospital the company administration gave him a fancy party and decorated him with flowers around his neck like a winning race horse.

Sterling was a member of the American Society of Heating and Air Conditioning Engineers and the American Society of Refrigeration Engineers. From 1944 through 1945 he served as president of the National District Heating Association. This period, during the end of the war, was a difficult time for the association and they recognize his leadership ability with a number of special certificates of appreciation.

Having mutual friends in the Bay View area, Sterling met Marcelline and they began writing. (See the Marcelline biographical section for more information.) Marci died on December 9, 1963.

On September 23, 1964, Sterling married Hixie Boykin, born December 29, 1896, a lady he and Marci had known from the Grosse Pointe area. Sterling and Hixie were members of a section of a cultural club which listened to musical recordings. In retirement, they enjoyed researching their various family trees with other relatives, especially Patsy Hemingway. Sterling was a member of several social clubs and a trustee at Grosse Pointe Memorial Church. Hixie died on October 19, 1988. Sterling died exactly two years later on October 19, 1990.

Dr. Willoughby Hemingway and family: Clarence's brother, Dr. Willoughby "Will" Hemingway and his wife, Mary W. (Williams) Hemingway were missionaries to China engaged in medical and evangelistic work in Taiku. Willoughby was born April 1, 1874 in Oak Park, Illinois. He was a member of the First Congregational Church in Oak Park since 1886. He graduated from Oberlin College in 1898 and from Rush Medical College in 1901. After serving as an intern in Chicago Baptist Hospital, 1901-1903, he did post-graduate work at Chicago Eye, Ear, Nose and Throat College in 1903. At the age of sixteen he was drawn to missionary work and focused his academic pursuits to achieve the goal of being a missionary.

Mary Williams was born in Kalgan by the Great Wall of China on August 3, 1875, the daughter of the Rev. Mark Williams. Her mother was the daughter of Rev. Stephen Riggs who served as a missionary to the Sioux from 1837 until his death. Mary graduated from Oberlin College in 1899 and studied in Moody Bible Institute and Armour Institute. She taught at the A.M.A. Indian School, 1901-1902, and joined the First Congregational Church in Oak Park in 1903.

On October 1, 1903, Will and Mary married. They were commissioned as missionaries of the American Board on October 18th, and sailed form San Francisco on October 31st. They were assigned to work at the Taikuhsien Mission, Shansi, North China, where other missionaries were killed during the Boxer Rebellion.

Dr. Will, Dr. Francis Tucker, and other American doctors were decorated by the Chinese government for their efforts in stopping pneumonic plague prior to 1920. They ran the busy hospital, by 1927 called the Ester Barton Memorial Hospital, and reached out to surrounding cities and villages. [Rev. Barton was the minister of the First Congregational Church in Oak Park.]

With his family, Dr. Will enjoyed furloughs in the U. S. from July 1911 to July 1912 and August 1919 through the July 1920. In 1927 they returned to the U.S. due to security concerns about the war in China.

Together Will and Mary had four children: Adelaide (January 28, 1906- ), Isabel "Izzy" (January 25, 1908-) , Stephen (died in 1917), and Winifred (November 1, 1916-). Dr. Will died in 1932. Mary worked in China from 1903 through 1943. She died on November 24, 1974 in Washington, D.C. at the age of 99. She was survived by her daughters, Winifred Thomforde and Isabel "Izzy" Hemingway. Isabel had retired in 1973 after working with the Missionary Board in China and Turkey.

Correspondence from and material about the family is in several series. One is a thank you note for a folding organ, written in Chinese with an English translation, from Chao Yu Luan, an evangelist at Western Valley Village in China, 1907 to Dr. Clarence Hemingway who had donated the organ. In the Grace Hall Hemingway series there are Mary W. Hemingway letters to Grace, 1948-1949 and a 1943 letter from Isabel "Izzy" Hemingway to Grace. Also, in Grace's extended family correspondence there is an October 26, 1917 letter (copy) from Mary "May" to her parents re: the death of her son, Stephen in China. (He died three weeks before she wrote the letter.). In it she mentions her daughters, Adelaide (the eldest), Isabel in the middle, and Winifred (just beginning to talk) and how they are each coping with the loss. Stephen was at least three when he died. Also in the Programs, Service Bulletins of the First Congregational Church, 1920 and 1927 (in Box 9) there are photographs of the family and biographies.

Isabel "Izzy" wrote to Marci in 1931, 1940, 1950-1951, and 1962. Her 1940 letter includes Taiku Hospital, Annual Report, 1940, and a Memorial Booklet on Dr. Leonard F. Wilbur (1907-1940), [1940]. Mary also wrote to Marci in 1923, 1928, 1951, 1956, 1958-1962, while her Uncle Will sent her a Christmas card in 1931 and a letter in 1925. Mary also wrote to Sterling in 1962-1963. Hymns and Songs in Chinese and Japanese, probably gifts from Izzy, undated, and Mary's Obituary, 1974 are with Marci's Extended Family Materials.

Flora Heebner was a friend of the Hemingways in China. Correspondence from Flora (in China) to Marci, 1912-1913, is also in the collection.

Acquisition Information:

Acc#72,091

Arrangement:

Arrangement is by series: the papers of Dr. Clarence Hemingway, Grace Hall[-]Hemingway, Marcelline Hemingway Sanford and Sterling S. Sanford, which include the letters of his mother, Carrie Eldridge "Dot" Skillman Sanford, and their dear friend, Carrie L. Dicken, and published articles by and about them and Ernest Hemingway, then alphabetical and chronological.
Subjects
Click on terms below to find any related finding aids on this site.
Subjects:

Authors, American--20th century.
Women correspondence.
Orphans--Michigan.
Bay View (Mich.)--History.
Detroit (Mich.)--History.
Walloon Lake (Mich.)--History.
Mount Clemens (Mich.)--History.
Oak Park (Ill.)--History.

Names:

University of Michigan--Alumni and alumnae.
Hemingway family.
Hemingway, Grace H.
Sanford, Marcelline Hemingway,--1898-1963.
Sanford, Sterling S.
Hemingway, Ernest,--1899-1961.
Hemingway, Ernest,--1899-1961--Relations with women.
Hemingway, Ernest,--1899-1961--Interviews.
Hemingway, Ernest,--1899-1961--Exhibitions.
Hemingway, Ernest,--1899-1961--Correspondence.
Hemingway, Ernest,--1899-1961--Homes and haunts.
Contents
Using These Materials
---
RESTRICTIONS:

Hemingway Family Papers are open for research.

USE & PERMISSIONS:

Copyright is unknown.
PREFERRED CITATION:

Hemingway Family Papers, 1861, 2006, and undated, Folder # , Box #, Clarke Historical Library, Central Michigan University