Back to top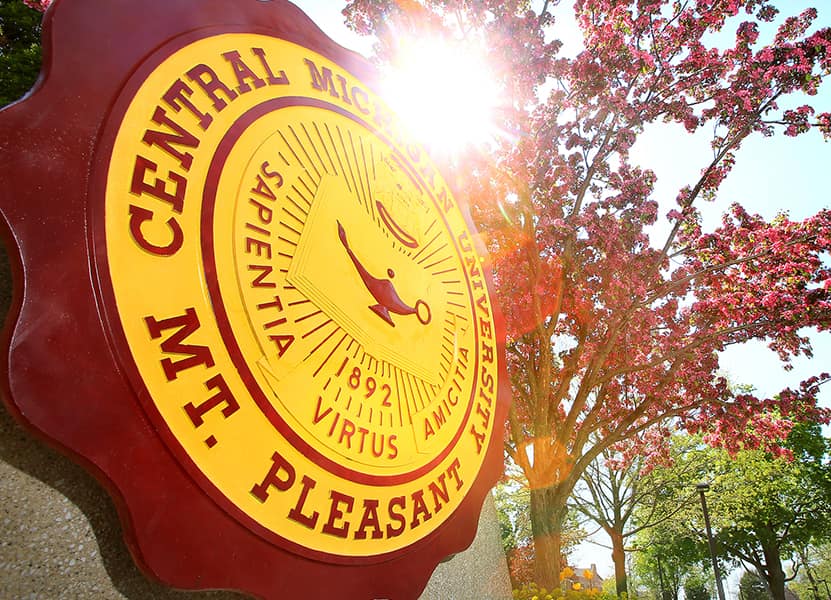 Address

:

250 East Preston Street

Mount Pleasant, MI 48859, USA
Senator Robert P. Griffin Papers Collection, 1940-1978, 1987, 1995, 1998-1999, 2000-2001, 2003, 2015, and undated (majority within 1957-1978)
Using These Materials
---
Restrictions:

Senator Robert P. Griffin Papers Collection is open for research.
Summary
Creator:

Abstract:

The collection documents the career of Senator Robert P. Griffin, who was a lawyer, U.S. Representative, U.S. Senator (including the role of Minority Whip), and Justice on the Michigan Supreme Court. It consists of administrative materials, correspondence, political materials; including constituent correspondence, Michigan-related, press-related, legislative-related and campaign materials; as well as personal materials. Collection contains paper materials as well as photographic, audio, video and other multi-media materials.

Extent:

approximately 416 cubic feet in 423 containers

Language:

English

Authors:

Marian Matyn and students, August 1997-1999, 2002-2003, 2008, 2015. Reboxed and refoldered by Amber Innis, Susan Bogner, Dawn Drake, 2009-2010
Background
Scope and Content:

While processing the various series, all duplicates, generic correspondence (Exs. May I have a photograph, a job, a flag, Washington, D.C. brochures?, For the information of all senators..., To whom it concerns..., etc.) and peripheral materials used for reference only, were discarded in large numbers from almost every series. Widely available publications, such as the Congressional Record and Michigan Manuals were similarly discarded from every series. Newsletters and related materials of other major politicians were discarded since they may be found in other archives. Information of a personal nature, such as resumes, intern files, and staff files were discarded because of personal privacy issues. Generic office, staff, and visitor materials, blank forms, and stationery were discarded. These materials were discarded because they do not document how or what Griffin or his staff did or thought and they are not used by historians and researchers. Out of the original 1061 boxes (approximately an equal number of cubic feet) 407 boxes (approximately 410 cubic feet, including one portrait) were retained. Processing time took approximately one year, with additional months spent compiling and writing the finding aid, and cataloging the collection. It is not the plan of the Clarke Historical Library to convert all the older videotapes which cannot be played or viewed on VCRs to current VHS videotape. This media is very fragile due to the various chemicals in its composition, which makes it difficult or impossible to convert the information, as well as an expensive process. The Clarke Historical Library plans to concentrate on converting Griffin's 1972 campaign ads to modern VHS videotapes as this was his closest race and will presumably be of greatest interest to future researchers.

The collection is organized into twelve series: Administrative, Campaign, Correspondence‑Enclosures, Correspondence‑Issues, Legislative/Voting, Personal Series, Political, Press, Whip Office, Books, Memorabilia, and Exhibit Materials.

The collection includes items such as notes, correspondence, documents, memos, manuals, work policies, procedures, announcements, newsletters, an oral history interview with Griffin, photographs, negatives, videotapes, cassettes, reel‑to‑reel tapes, speeches, statements, remarks, news releases, brochures, press kits, briefing books, schedules, campaign memorabilia, pins, headbands, bumper stickers, testimony, finances, campaign strategies, ads, studies, questionnaires, mailings, acts, bills, research, notebooks, analysis, and personal effects (ex: vest, matchbook, guest books, cookbooks, and Christmas cards).

Additions to the collection include Abe Fortas materials (Boxes 418-421), Senate Historical Office Negatives of Senator Griffin either by himself or with various people (Boxes 422-423), and Obituaries (Box 423).

Biographical / Historical:

ROBERT P. GRIFFIN

U.S. Representative, 1956-1966

U.S. Senator from Michigan, 1966-1979

Justice of Michigan Supreme Court, 1986-1995

Robert P. Griffin was born on November 6, 1923, in Detroit. He attended public schools in Garden City and Dearborn (Mich.), and graduated from Central Michigan University (CMU) with an A.B. and a B.S. Griffin served as class president in 1947. He earned a J.D. from the University of Michigan (UM) in 1950, and served as the Law Review editor.

Griffin has been awarded numerous honorary degrees, including: a LL.D from CMU in 1963; a LL.D. from Eastern Michigan University in 1969; a LL.D. from Albion College in1970; a LL.D. from Western Michigan University in 1971; a LL.D. from Grand Valley State College, now University, in 1971; a LL.D. from the Detroit College of Business in 1972; a LL.D. from the UM in 1973; a J.C.D. from Rollins College (Fla.) in 1970; a L.H.D. from Hillsdale College in 1970; an Ed.D. from Northern Michigan University in 1970; and a D.Pub.Serv. from Detroit Institute of Technology in 1971.

On May 10, 1947, Griffin married Marjorie Jean Anderson of Ludington (Mich.). Marjorie was another CMU graduate (Class of 1944). Together they had four children: Paul Robert, Richard Allen, James Anderson, and Martha Jill (Mrs. William Adams).

During World War II, Griffin served in the U.S. Army in the 71st Infantry Division, 1943-1946. He spent fourteen months in the European theatre of war.

In 1950, Griffin was admitted to the Michigan Bar. He worked as a partner in the law firms of Murchie, Calcutt & Griffin, 1951-1954, and in Williams, Thompson & Griffin, 1954-1956.

Griffin served 22 years in the U.S. Congress. He was elected in November 1956 to the U.S. House of Representative from Michigan's 9th District. He was re-elected in 1958, 1960, 1962, and 1964. In May 1966, Griffin was appointed as a U.S. Senator from Michigan. He was elected in November 1966 to the U.S. Senate for a full six-year term and re-elected in 1972. At various times in his political career, Senator Griffin served on Senate committees on the Judiciary, Foreign Relations, Finance, Labor and Human Resources, Rules and Administration, Governmental Affairs, and Commerce, Science, and Transportation. He also served as Minority Whip of the U.S. Senate, 1969-1977. In 1960 he was named as one of the ten outstanding young men in America by the U.S Jaycees.

From 1979 to 1986, Senator Griffin served as counsel to the law firm of Miller, Canfield, Paddock & Stone. He also served on the World Board of Governors of the USO, 1982-1986; as a Visiting Fellow at the American Enterprise Institute, 1979-1986; and as first chairman and a member of the Board of Trustees of the Gerald R. Ford Foundation. He was also a member of the Association of Former Members of Congress, and a member of the Board of Directors, 1982-1986; a member of the American Judicature Society, and a member of the Board of Directors, 1981-1985; a member of the Board of Visitors of the UM Law School; a member of the Board of Governors of the Clarke Historical Library at CMU; a member of the State Bar of Michigan; a member of the Bar of the U.S. Supreme Court and the District of Columbia; a member of the American Bar Association; and a member of the Grand Traverse-Leelanau-Antrim Bar Association.

In November 1986, Senator Griffin was elected as a Justice of the Michigan Supreme Court. He served an eight-year term, which expired on January 1, 1995.

Senator Griffin's career of public service which spanned five decades, and the huge contribution thereto on the part of his partner and wife, Marjorie J. Griffin, are remember and honored by their alma mater, CMU, through the establishment in 2000 of the Robert and Marjorie Griffin Endowed Chair in American Government. It's purpose is to stimulate student interest and active participation in the political system and public service.

Senator Robert P. Griffin died on April 16, 2015. Several of his obituaries are included at the end of Box #423.

Acquisition Information:

Acc# 2023, 66171, 67502, 71217

Arrangement:

The collection, approximately 416 cubic feet in 423 containers, is organized into twelve series. Some series are organized into sub-series as appropriate.
Contents
Using These Materials
---
RESTRICTIONS:

Senator Robert P. Griffin Papers Collection is open for research.

USE & PERMISSIONS:

Copyright has been transferred to the Clarke Historical Library.
PREFERRED CITATION:

Senator Robert P. Griffin Papers, 1940-1978, 1987, 1995, 1998-1999, 2000-2001, 2003, 2015, and undated (bulk dates 1957-1978), Folder #, Box #, Clarke Historical Library, Central Michigan University