Back to top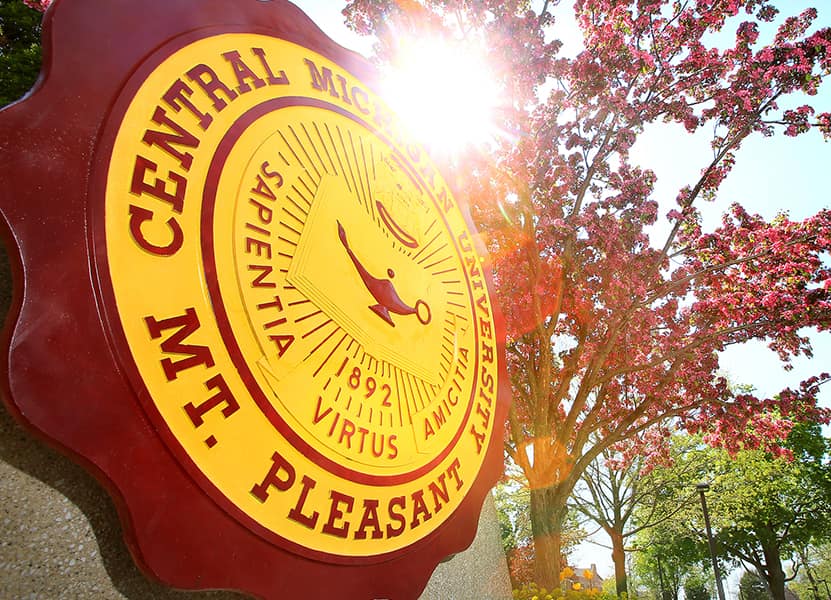 Address

:

250 East Preston Street

Mount Pleasant, MI 48859, USA
George A. Custer Collection, 1864, 2003, and undated
Using These Materials
---
Restrictions:

George A. Custer Collection is open for research.
Summary
Creator:

Abstract:

Collection documenting Custer, the 7th Cavalry, the Battle of the Little Bighorn and resulting National Park and Cemetery, Native Americans, Reno's court martial and reburial, monuments, memorials, Custer family member, Custer's horse, and related topics.

Extent:

4.5 cubic feet (in 6 box, 10 Oversized folders)

Language:

English

Authors:

Collection processed and finding aid created by M. Matyn
Background
Scope and Content:

The George A. Custer Collection covers a wide variety of material documenting Gen. George A. Custer, members of the 7th Cavalry, the Battle of the Little Big Horn, and the Battle of the Little Big Horn National Park and Cemetery, and Native Americans involved in the battle, in articles, clippings from newspaper and periodicals, maps, organizational materials, newsletters, photographs, postcards, drawings, broadsides, manuscripts, drafts of publications, song lyrics, and other materials that Frost, Kuhlman, Luther, and other Custer authors wrote, collected, researched, and discussed in their personal correspondence with each other.

The major Custer authors are well documented in this collection, including: Fred Dustin, Lawrence A. Frost, Tal Luther, and Charles Kuhlman. Biographies, obituaries (when available), and lists of their books from the CMU catalog have been included in their biographical folders to assist researchers.

There are so many interesting items in the Custer Collection, that it is hard to select a few for further discussion here to benefit researchers. It must be said that the collection covers every possible aspect of the Battle of the Little Big Horn and the roles of Custer and various Native Americans in it. Memorials, monuments, paintings, drawings, and plays about Custer and the Battle of the Little Big Horn are also documented. The materials in the collection varies from romantic, pro-Custer materials that are wholly to partially inaccurate, to book manuscripts and correspondence of authors offering a critical analysis of the actual facts as determined from personal observations of the battlefield and years of methodical research.

Some unique items of interest are a copy of the bill granting Mrs. Custer a pension, 1877 (from the Congressional Record); clippings on Custer Movies and TV Programs (for a laugh); articles about the artwork in the collection and the drawings and paintings (prints of) themselves; notes on and the Transcripts of the Reno Court of Inquiry, Stenographic Reports of Testimony (3 volumes in 3 folders); and various clippings and other materials regarding Custer's horses, fellow officers and troopers, and Reno's trial and eventual reburial. Manuscripts of books and the correspondence between Custer researchers and authors are also of interest to the serious Custer researcher.

An item of particular interest is the March 24, 1930 letter to Mr. Bruce from R.G. Custer, suggesting that Mr. Bruce not publish his "Comments" on the Battle of the Little Big Horn. Custer's reason for this was that "Mrs. Custer is living-the same- Poor woman, she has suffered enough, " It is obvious from this letter that serious Custer researchers knew by 1930, if not earlier, that the myths surrounding the Battle of the Little Big Horn were a joke. Yet, to avoid hurting Mrs. Custer feelings, and probably to avoid recriminations by the pro-Custer press and public, critical analysis of the battle and Custer's role in it were, for the most part, suppressed until after Elizabeth Custer died in 1933.

Most of the Custer Collection in the Clarke Historical Library came from Tal Luther. His Custerania collection included: posters, drawings, prints, photographs, correspondence, notecards, the Kuhlman and Luther Papers, manuscripts and drafts of various publications by various authors, maps, periodicals, including oversized newspapers, and miscellaneous items. The vast majority of Custer-related books, now cataloged separately in the Clarke, also came from Luther.

Many of the newsletters and some periodicals in the Custer Collection were purchased separately by the Clarke on a subscription basis for a few years, after the bulk of the Luther collection had arrived.

Additional information on Custer related topics, not in this collection, may be found in the Clarke's general vertical files and Lewis vertical files, and the postcards, photographs, and biographical portrait collections in the Clarke.

The collection is organized alphabetically and chronologically. Abbreviations and incorrect spellings in article titles are faithfully represented in the box and folder listing. For example, Little Bighorn is sometimes spelled Little Big Horn.

Processing Notes: Due to the extreme physical deterioration of many of the periodicals and articles in this collection, as well as some of the draft manuscripts of books and other materials, many items have been photocopied and the originals withdrawn from the collection.

A small collection of Mrs. George A. (Elizabeth) Custer's was donated to the Clarke as part of Luther's collection. When it was accessioned in 1983, the Elizabeth Custer collection was separately cataloged.

Most of the published books and serials that were part of the collection have been cataloged separately.

Biographical / Historical:

Biography:

For information on General George A. Custer (1839-1876), the controversial army officer, and one-time American hero, who with his men died at the Battle of the Little Bighorn, see an encyclopedia.

T. N. "Tal" Luther (dates unknown) of Shawnee Mission, Kansas, was a Custer collector and researcher. His collection of Custerania, considered one of the best, was purchased by the Clarke Historical Library for $55,000 over a three year period, beginning in 1977. Luther wrote at least two bibliographies of Custer materials, copies of which are in the Clarke. One of the books, Custer High Spots (1967), has drawings in it by Byron B. Wolfe. The original drawings, drawn by Wolfe for the book, are in this collection.

Lawrence A. Frost (May 1, 1907-August 14, 1990) was a podiatrist in Monroe, Michigan. He collected footware from various countries as a hobby. In 1942, one of Frost's neighbors, Col. Brice C. W. Custer, Gen. George A. Custer's closest living linear descendant, gave Frost Gen. Custer's boots. This prompted a lifelong research and publishing interest in Custer, the Battle of the Little Big Horn, and related topics in Frost. Frost eventually published at least sixteen books, thirteen of which document Custer-related topics.

Fred Dustin, noted Saginaw, Michigan, author and historian (October 12, 1865-May 15, 1957) authored nineteen books, six of which document Custer-related topics. Most importantly for Custer buffs, Dustin authored the first bibliography of literature on the Battle of the Little Big Horn, entitled (the) Custer Tragedy, 1939. Dustin's book was critiqued by Luther in his book, Custer High Spots (1967). Dustin worked as a special agent for the University of Michigan (UM) making archaeological surveys and reports of Isle Royale. He also reported on prehistoric earthworks in Ogemaw County, Michigan, for Cranbrook Institute of Science. Many of his books document Michigan's prehistory, archeology, and Native Americans, as well as Saginaw history. In 1955, Dustin received the UM Regents' Citation of Honor for his outstanding work as a historian and archaeologist. (For further information on Dustin, please see the finding aid for his papers, which are also housed in the Clarke Historical Library.)

Acquisition Information:

Acc# many

Arrangement:

The collection is organized by size, then alphabetically and numerically.
Contents
Using These Materials
---
RESTRICTIONS:

George A. Custer Collection is open for research.

USE & PERMISSIONS:

Some of the materials were published nd coyprighted in various serials or as books.
PREFERRED CITATION:

George A. Custer Collection, Folder # , Box #, Clarke Historical Library, Central Michigan University