Back to top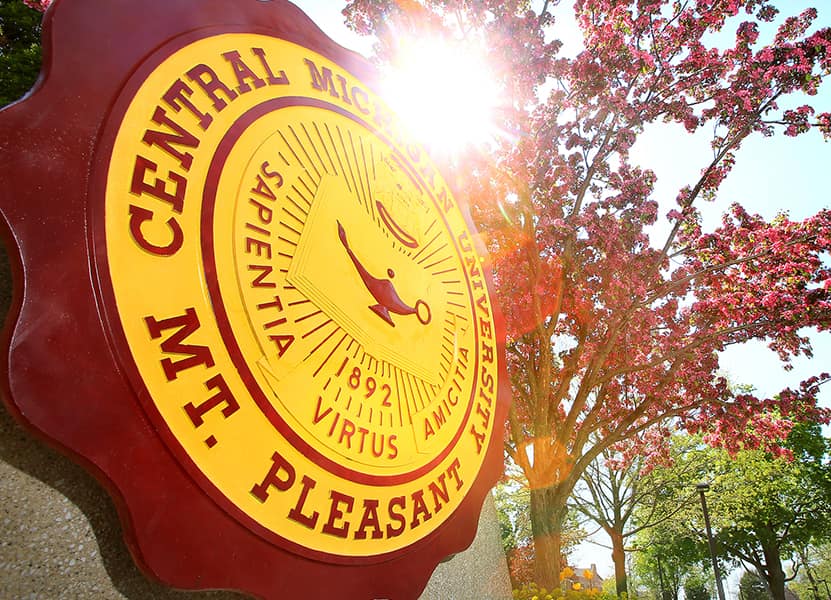 Address

:

250 East Preston Street

Mount Pleasant, MI 48859, USA
Organizational records, 1905, 2006, and undated
Using These Materials
---
Restrictions:

Central Michigan University. Central Michigan University. Department of Human Environmental Studies Organizational records are open for research.
Summary
Creator:

Abstract:

The collection documents the department's history with organizational histories, photographs, slides, website pages, annual reports, correspondence, publications, meeting minutes, scrapbooks, and other materials.

Extent:

5 cubic feet (in 3 boxes, 10 Oversized volumes)

Language:

English

Authors:

Collection processed and finding aid created by Marian Matyn
Background
Scope and Content:

Through the years, department staff saved various historical materials, photographs, scrapbooks, meeting minutes, and other relevant materials, to document the history of the department and its related student organizations. About half of the collection documents the department, while the other half documents the related student organizations.

The collection is organized first by format, with letter and legal-size papers and photographs filed in alphabetical order by organizational name in boxes. The organizational history and related notes, compiled in 1996 by Donna Poynor begins the collection. Oversized volumes (Scrapbooks and Photograph Albums) are divided by organizational name and stacked with the largest volume in each section on the bottom of the pile. They are described at the end of the box and folder listing.

The history of the entire department from its establishment until 1996 is documented in Organizational Histories and Research Notes, 1996; Photographs, 1930s-1960s, and 1990s, and 2003; Published Materials (articles in CMU publications, departmental brochures, and a reprint of an article by a student in the department), 1944-1984 (Scattered); Slides, 1950s, 1961, and undated; CMU and You Day Photographs and Report, 1991; and the 2006 department website pages. The undated Sewing I Notebook and teacher contracts date from 1905 through 1913 are the earliest extant items in the collection. They document the period when courses were taught as Domestic Science and Arts. The Notebook is charming. It includes Ruby Wilfing's neatly written class notes with definitions and ideas, and examples of swatches of materials demonstrating her ability to sew various types of complex stitches. A miniature apron she sewed is included.

The Department of Home Economics is documented by Annual Reports from the 1960s, Departmental Correspondence, both General Correspondence, mainly noting changes in department staff and leadership during the 1960s, as well as some Correspondence specific to the Renovation of Wightman Hall, 1966-1968 and 1970. Other correspondence is with the Office of Vocation Education, part of the Michigan Department of Public Instruction, regarding the review and development of the department. There is also a department Scrapbook, 1961-1963.

The Department of Home Economics, Family Life and Consumer Education is documented by a publication, Quest for Values, 1968-1969 by Evelyn I. Rouner.

Several student home economics clubs are documented in the collection. The Central Home Economics Club is documented by organizational records, including: Constitutions, 1941-1987 (Scattered); Meeting Minutes of both regular and Executive Council meetings, and Lists of Members, 1920-1940, 1946-1950, 1961-1977 and 1979-1989, and Scrapbooks, 1942, 1946-1948, and 1958-1963 (1 v.) and 1958-1964 (1 v.). This club evolved into the Central Michigan Home Economics Association, documented by Scrapbooks, 1977-1979 (2 v.), and the CMU Home Economics Association, documented by a Scrapbook, 1979-1980.

The Central Home Economics Club was a member of a state home economics organization, the Michigan Home Economics Association, which is documented by Scrapbooks, 1936-1938 and 1982-1984 (2 v.).

Another related club was Kappa Omicron Phi (the National Home Economics Honors Society), which is documented by a Photograph album, 1978-1983 and two Scrapbooks, 1961-1977 and 1973-1982.

Photographs in the collection include black and white as well as colored and colored slides. A number of the Photographs were published in the department's brochures and articles about the department. The Scrapbooks vary in size and composition. A wide variety of materials, including photographs, art, correspondence, invitations, table favors, posters, programs, newspaper clippings, etc. are found in the scrapbooks. Because of the mix of their composition and contents, all of the Scrapbooks suffer from various levels of acidity and fragility and should be used with care by researchers.

Processing Notes: Some of the scrapbooks consisted of materials in rotting binders. The historical materials were removed from the binders and filed in folders. Two photographs in the collection were of women in the home economics courses at Michigan Agricultural College, now Michigan State University, so those photographs were transferred to the MSU Archives and Historical Collections.

Biographical / Historical:

Organizational History:

Central Michigan University (CMU)'s Dept. of Human Environmental Studies began with one sewing class taught in 1904 as Manual Arts. By 1909 courses were taught as Domestic Science and Arts and were held in the College Elementary Building. A two-year Manual Arts program for women was initiated in 1913 and taught under the title of Domestic Arts. Eighteen students were enrolled. In 1919 Domestic Science Arts was separated from Manual Arts and Rose Hogue was employed to teach Home Economics. She served as head of the program for 34 years.

In 1920 the student Home Economics Club was organized. It was very active. As of 1996 it had evolved into eight organizations, six related to areas of study and two honorary societies.

In 1925 the College Elementary Building burned down and the Home Economics Department was temporarily quartered in Ronan Hall, a girls' dormitory. The Home Economics Department moved to the new Warriner Hall in 1926. The department remained there until 1948 when it was placed permanently in the Arts and Crafts Building, later named Wightman Hall. The Hall was finally renovated in 1989-1990 to accommodate computers.

The department curriculum expanded to a three-year life certificate in teaching in Home Economics in 1925. Also that year, the department officially became a department with two faculty teaching courses. By 1932 a four-year curriculum in Home Economics with a life certificate in teaching was offered. In 1941 a third faculty member was hired.

As early as 1929, a unique requirement for students seeking teacher certification was to take a course in Home Management and live for a period of time in a home to practice their skills. Initially, the president of the college and various faculty would open their homes so students could have this experience. In 1948 a large home was purchased and moved to the corner of Washington and Preston streets which became the Home Management House. It remained active until the late 1960s.

Over the years, the number of students enrolled in Home Economics courses increased dramatically. In 1913 there were 18 students, and by 1995 there were 6,057 students.

Course offerings in the early 1900s concentrated on the needs of managing the home and educating women to become Home Economics teachers for public schools. By the 1950s the needs of the family were recognized. Courses in Child Development, Family Relations, Family Finance, Housing and Home Furnishings, and Nutrition were added. During the 1960s a curriculum in Home Economic Family Life Education and an Interdisciplinary major in child development with an emphasis on pre-school education were offered. A Master's degree in Home Economics and a Master's degree in Education with a concentration in Home Economics were also available. In 1970 the name of the Department of Home Economics was changed to the Department of Home Economics, Family Life, and Consumer Education to reflex the changes in the department curriculum. In the 1970s and 1980s the curriculum expanded to include majors and minors in Dietetics, Food Service, Foods and Nutrition, Fashion Merchandising and Design, Textile Technology, and Interior Design. Students demanded career options other than teaching. The department's name changed again in 1993 to the Department of Human Environmental Studies to indicate the progressive and relevant characteristics of the department. (This information was taken from History: Department of Human Environmental Studies, 1904-1996, written by Donna Poynor, a copy of which is in the collection.)

Acquisition Information:

Acc#69638

Arrangement:

Arrangement is by format, alphabetical and then chronological.
Contents
Using These Materials
---
RESTRICTIONS:

Central Michigan University. Central Michigan University. Department of Human Environmental Studies Organizational records are open for research.

USE & PERMISSIONS:

Copyright is unknown.
PREFERRED CITATION:

Central Michigan University. Department of Human Environmental Studies Organizational records, Folder # , Box #, Clarke Historical Library, Central Michigan University