Back to top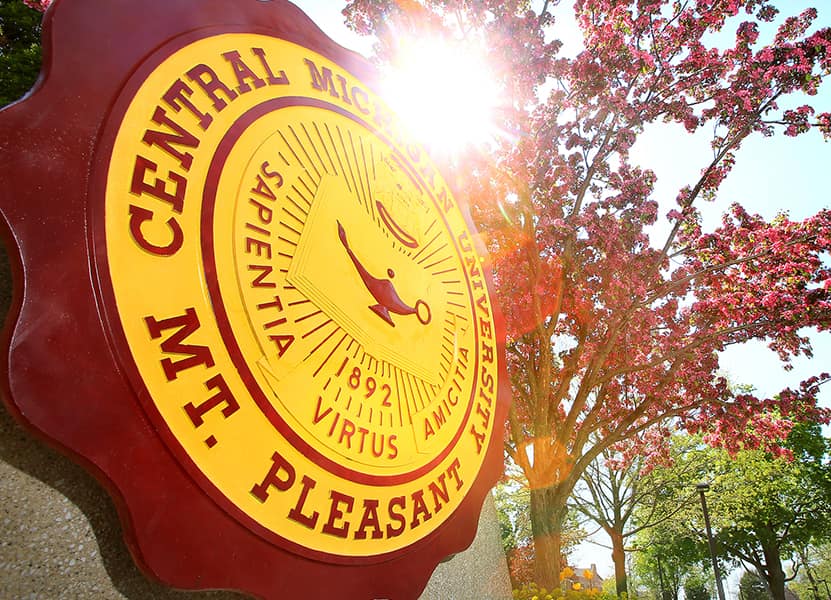 Address

:

250 East Preston Street

Mount Pleasant, MI 48859, USA
Congressman Elford A. Cederberg Papers Collection, 1952-1978, 2006, and undated (majority within 1965-1978)
Using These Materials
---
Restrictions:

Congressman Elford A. Cederberg Papers Collection is open for research.
Summary
Creator:

Abstract:

The collection documents the career of Michigan Representative Elford A. Cederberg, 1952-1978. It consists of political materials; including constituent correspondence, press-related, legislative-related and campaign materials; and grants, projects Obituaries of both Peg and Al Cederberg, 2006, were added in 2006. The collection contains paper materials as well as photographic, audio, and video materials.

Extent:

54 cubic feet in 55 boxes, 1 Oversized folder

Language:

English

Authors:

Marian Matyn and students, December 1997
Background
Scope and Content:

Processing Notes: The archivist surveyed the Papers and created processing directions for the students. All boxes with private, personal information that Cederberg's staff had listed as restricted materials were withdrawn. Academy nominations, resumes and job applications, and cases of prisoners, social security, passport or immigration, military, veterans, and taxes were among these materials. All publications, including bills and acts, except those containing a signed inscription to him, or about Watergate or the Committee on Appropriations were withdrawn. Other materials that were withdrawn from the collection include: all illegible and duplicate materials, general reading or FYI materials, miscellaneous requests for information, blank forms and stationery, materials related to unfunded grants and projects, invitations (except for a sample), thank you notes, and sympathy or congratulation cards.

For preservation purposes, newspaper clippings about Cederberg were photocopied onto acid-free paper and the originals were withdrawn.

The overall strength of the collection is that Cederberg's work and interests document local Michigan concerns during his career as a Michigan Representative, 1952-1977. His District was mostly agricultural so those concerns are best represented. The Correspondence and Legislation series are of most value to researchers, followed by the Grants and Projects series that document small town and county issues in which he was involved and the thoughts and desires of his constituents.

The Cederberg Papers do not contain any materials relating to Cederberg's years as Mayor of Bay City or any personal materials relating to his family or friends. Obituaries of Peg and Al Cederberg, 2006, were added at the beginning of Box 1 i 2006.

Audio-Visual Materials Series, 1952-1978 (7 boxes and 1 large folder, approx. 7 cubic feet) This series consists mostly of photographs, various types of video and cassette tapes, mostly of Cederberg giving presentations, or plaques and awards given to Cederberg. Of interest are photographs of Cederberg with mostly Republican politicians and an undated certificate from the Saginaw Chippewa Tribe on birch bark to their good friend Cederberg for his various efforts on their behalf.

Books Series, 1958-1974 (4 boxes, 4 cubic feet) Composed of mostly Committee on Appropriations and Hearings budgetary volumes, there are also two books, one signed by J. Edgar Hoover, 1962, and one by Gerald R. Ford, 1965. The series serves as background information. There are no personal notes written in any of the Budgetary volumes, which are government publications.

Correspondence Series, 1953-1978 (13 boxes, 13 cubic feet) Correspondence includes approximately 2 cubic feet of Alphabetical Correspondence, organized chronologically and alphabetically by surname, 1953-1978, and Subject Correspondence, 1953-1978, arranged chronologically and roughly alphabetically by subject (topic). In this series there is information on taxes, veterans, social security, Vietnam, gun control (before and after President Kennedy's assassination), Michigan college, and Michigan postmaster positions. Part of this series (box 26) includes information about travels Cederberg made to Vietnam and Michigan, among other places, 1955-1970. In this sub-series there are some photographs and photograph albums which document 1963 and 1968 visits. Also, there is a photograph album of the commissioning of the U.S.S. Saginaw, undated. The Subject part of the Correspondence Series is of greater use to the researcher and covers a plethora of topics of interest to Michiganders from 1953 to 1978.

Election Materials Series, 1968-1976 (1 box, four folders) There are four folders with Elections Materials, 1968-1976. This series includes photographs and paraphernalia from Cederberg's election campaigns.

Grants Series, 1968-1976 (1 box, .75 cubic foot) Housed with the Elections Materials Series, the Grants Series, 1970-1978, includes state and federal grants awarded to cities, villages, counties, and townships in Cederberg=s congressional district. There are two folders of grants for Michigan Indians, 1975-1978. The Grants series is of interest to patrons researching local Michigan events and concerns. Each folder usually includes a copy of the grant and supporting documentation, if it existed. Most of the grants involve housing, sewer systems, or airports. Similar topics are documented in the Project Series.

Legislation Series, 1953-1978 (22 boxes, 21.5 cubic feet) This series consists of folders, chronologically and alphabetically organized, mostly consisting of correspondence from constituents to Cederberg. Legislative issues such as abortion, labor, taxes, social security, Vietnam, labor, and environmental concerns are well documented over the years. The first two boxes of the series cover agricultural issues. Budget issues that came before the Committee on Appropriations are also well documented.

News Releases Series, 1963-1978, and undated (1 box, .5 cubic feet) Found in Box 49 of the Legislation Series, the News Release Series includes an incomplete run of Cederberg's newsletters, two radio announcements, some photographs, and four speeches he made. The series offers a superficial view of what Cederberg thought and actions that he took.

Projects Series, 1952-1978 (6 boxes, 6 cubic feet) This series includes project forms, reports, supporting documentation, and correspondence for federal and state projects awarded to cities, townships, and counties in Cederberg's congressional district, as well as state-wide projects. Local projects usually include water, highway, sewer systems, housing, airports, flood or water control, urban renewal, conservation concerns, such as fish hatcheries, schools, hospitals or medical care facilities, parks, docks, and military training facilities. Of special interest are multiple folders for Saginaw and Wurtsmith Air Force Base projects. General state topics include Michigan cherries, Indians, and highways. There are a number of folders related to different Michigan regional or area development commissions. Similar topics are documented in the Grants Series.

Biographical / Historical:

ELFORD A. CEDERBERG

Mayor of Bay City, Michigan, 1949-1953

U.S. Representative, 1953-1978

Elford A. "Al" Cederberg was born March 6, 1918 in Bay City, Michigan, where he attended public schools and junior college.

He entered the Army in 1941, was commissioned a second lieutenant in 1942, and was assigned to the 83rd Infantry Division, which landed at Normandy and fought across France and Germany. For his service, he was awarded five campaign battle stars and the Bronze Star. In 1945 Cederberg was discharged with the rank of Captain. For years, he held the rank of Major in the U.S. Army Reserves.

Upon his return to civilian life, Cederberg managed the Nelson Manufacturing Company in Bay City, a firm which made trailer-coach accessories from 1946 to 1952.

In February 1942 he married Arlene Munro of Bay City. They had two children, Thomas and Marilyn. Cederberg was a member of the Evangelical Church. He was a member of the Lions Club, Odd Fellows, the American Legion, the Veterans of Foreign Wars, and was a 33rd degree Mason. The Cederbergs retired to Florida.

In 1955 Cederberg and a hotel owner, Louis Scherer, rescued three swimmers caught in an undertow in Daytona Beach, Florida. The rescued included Joseph Jensen, age 37, his daughter, Patricia, age 12, from the state of New York, and Ann Cusic, age 12, from Illinois. The event was reported in the Detroit Free Press.

Political Career: Cederberg began his political career when he was elected Mayor of Bay City in 1949. He was reelected to the position, serving until 1953.

He was elected to the 93rd Congress in 1952 to represent Michigan's 10th District. His constituents reelected him to twelve succeeding Congresses until he ran unsuccessfully for reelection in 1978. While a Representative, he served on the Committee on Appropriations, 1958-1974. For part of that time he served on the Committee as a ranking Minority Party (Republican) member.

The composition of the 10th District varied during Cederberg's terms in office. In 1977 the 10th Congressional District included: the counties of Clare, Gladwin, Grand Traverse, Gratiot, Isabella, Kalkaska, Mecosta, Midland, Missaukee, Ogemaw, Osceola, Roscommon, and parts of Antrim, Arenac, Bay, Benzie, Clinton, Crawford, Ingham, Montcalm, Saginaw, Shiawassee, and Wexford counties.

Cederberg was very active regarding Michigan issues, particularly those related to agriculture, such as crops, especially cherries, farmers, and the Michigan PBB disaster. Other Michigan topics he was particularly involved with included: Native Americans, highways, financial projects and grants to Michigan counties, towns, and military bases, the appointments of postmasters, and the building of local post office buildings.

Life After Congress: Following his defeat in 1978, Cederberg worked as a consultant for United Technologies, RCA, and Grumman Aircraft. He lived then in Alexandria, Virginia.

The Cederbergs retired to Florida after 1978. Peg Cederberg died on March 1, 2006 in Lady Lake, Florida. Elford Cederberg died of heart and kidney ailments in The Villages Regional Medical Center, north of Orlando on April 17, 2006. He was survived by his children, Tom Cederberg of Bay City and Marilyn A. Warner of The Villages, a granddaughter, and a great-grandson. Elford Cederberg was remembered as "very much a gentleman" and a man who never bragged about his high-ranking appropriations position by Bill Schuette, a Michigan Court of Appeals judge and former Michigan Congressman from Midland who interned in Cederberg's office in 1973. (For further information see their obituaries in the Obituaries Folder in Box 1.)

Acquisition Information:

no Acc#

Arrangement:

The collection, 54 cubic feet in 55 boxes, 1 Oversized folder, is organized into eight series. Some series are organized into sub-series as appropriate.
Subjects
Click on terms below to find any related finding aids on this site.
Contents
Using These Materials
---
RESTRICTIONS:

Congressman Elford A. Cederberg Papers Collection is open for research.

USE & PERMISSIONS:

Copyright has been transferred to the Clarke Historical Library.
PREFERRED CITATION:

Congressman Elford A. Cederberg Papers, 1952-1978, 2006, and undated (bulk dates 1965-1978), Folder #, Box #, Clarke Historical Library, Central Michigan University