Back to top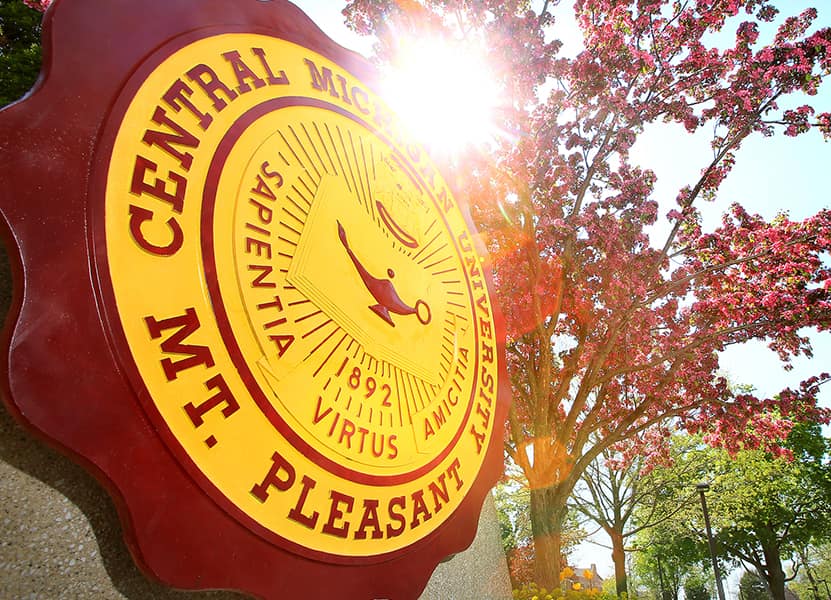 Address

:

250 East Preston Street

Mount Pleasant, MI 48859, USA
Moonyeen Albrecht Musical compositions, 1959, 2020, and undated
Using These Materials
---
Restrictions:

Moonyeen Albrecht Musical compositions are open for research.
Summary
Creator:

Abstract:

Dr. Albrecht's Musical Compositions, 1954, 2018, and undated, and her 2020 obituary, 3.5 cubic feet (in 3 boxes, 1 Oversized, flat box) include a wide variety of many of her original musical compositions, scores, and parts.

Extent:

3.5 cubic feet (in 3 boxes, 1 Oversized flat box)

Language:

English

Authors:

Collection processed and finding aid created by M. Matyn
Background
Scope and Content:

Dr. Albrecht's Musical Compositions, 1954, 2018, and undated, and her 2020 obituary, 3.5 cubic feet (in 3 boxes, 1 Oversized, flat box) include a wide variety of many of her original musical compositions, scores, and parts. These are mostly sacred music, in various formats, in English, Latin, German, and Russian. The collection is organized by series, alphabetically by title, and by size. The series are based mostly on a list of her works compiled by Steven Egler and Mary Stewart Kiesgan, her friends and faculty at CMU's School of Music, and include: Original Choral Works with Organ; Voice and Piano / Harpsichord / Instruments; Hymn Arrangements and Concertatos; Works for Instruments / Instruments and/or Voice and Organ / Piano; Works for Solo Organ; Works for Solo Piano; Works for Orchestra; Transcriptions to Orchestra and Other Media; Descants and Choral Verses. Another series, not in the list, but which was in one of the original oversized folders in which the collection was delivered to the Clarke, is Instrumental Parts. Two other series added by the Archivist are: Unidentified Pieces, all of which are undated, and Music by Other Composers, with various dates. The formats include handwritten pencil or pen on paper, onion skin, ditto copies, and generic computer or Sibellius copies. A few pieces in the collection are incomplete or lack some of the instrumental parts that should be present. Copies were made of items with significant damage and only the copies were retained in the collection.

Processing Note: Numerous pieces were taped in various places and some consisted of stanzas which were generously taped onto larger pieces of paper for playing ease, resulting in much acidification. These were photocopied to prolong their life and only the copies retained. There were also several cases of oversized onion skin copies with extensive rectangular holes, barely attached to each other by peripheral onionskin strips of borders. To prevent further damage and loss of the material, these onionskins were also copied and only the copies were retained in the collection. Ditto copies, mostly pre-1980 versions smell due to their chemical composition, but deterioration is minimal. During processing .5 cubic foot of duplicates and copied acidic or onionskins were withdrawn and returned to the donor as per the donor request.

Biographical / Historical:

Biography:

Moonyeen Cecelia Albrecht was a female composer, a Central Michigan University School of Music faculty member where she taught music theory for thirty-eight years, and a church musician, composer, arranger, and organist. She was born on March 31, 1936 in Chicago, Illinois, the daughter of Wayne and Cecilia Brown. Her father was a dance band trumpeter and arranger in the 1930s and 1940s. The name Moonyeen is from a movie, Smilin' Through (1932) which her parents saw and loved the name.

At the age of six, Moonyeen began taking piano lessons.. Early and strong musical influences in her life were Roman Catholic liturgical music, Russian classical music and scores in movies, and the professional standards set by her senior year music director, which influenced her to pursue music in higher education.

Albrecht earned a Bachelor of Music Education degree from Mundelein College in Chicago and a Master of Music in Theory and Composition and a Doctor of Music in Composition, both from Northwestern University in Evanston, Illinois.

She faced many challenges as did other women in her generation in academia and composition. Unable to find current students to perform for her recital according to the then rules, she did not graduate until 1970 when the rules changed. Sexism prevented her being hired at UT Austin after a prior female instructor left the job upon marriage.

Her professional Church Music career began at St. Athanasius Church in Evanston, in 1957, which she held during her graduate studies. She retired in July 2019 from her organ position at St. John's Episcopal Church in Mount Pleasant. In between she composed many compositions for choir, piano, organ, songs, chamber music, and liturgical music for two bishops' Installation Masses. Her compositions for Flute and Organ were broadcast on PBS. Her music was published by several publishers and performed throughout the United States and in Norway and Russia.

In 1963 Albrecht was hired at CMU to teach music theory, history, aural skills, and organ and piano lessons. She also taught other courses, some of which she developed. She was recognized as a gifted professor, routinely receiving pay raises based on her exceptional teaching (11). She was promoted from Instructor to Assistant Professor (1967), Associate Professor (1972), and finally to Full Professor (1976). She received four Full Professor Merit Awards and another in Professional Development for her studies of Russian music and language. Moonyeen retired from CMU in 2000. In 2011, CMU presented a concert of her sacred compositions in honor of her seventy-fifth birthday in 2011.

She loved Russian culture, visiting Russia numerous times during which she exchanged music and teaching techniques with Russian professors and composers. She studied Russian language and history at CMU and Michigan State University.

In her composition, she is known for her "text painting, interesting harmonies, and lyrical melodies, all of which contribute to making her pieces unique and memorable. Her works have dramatic appeal, and the music combined with the text she sets is emotionally powerful. In her choral compositions, the organ alternates between supporting the melodic line and interjecting contrasting material. In small organ interludes, her organ music is captivating, not generic.

Beginning in 1990 Moonyeen crafted stained glass, creating a business called Visions in Glass, in which she made commissioned works, participated in art and craft shows, and donated proceeds to charity.

Moonyeen died on October 9, 2020 in Mount Pleasant, Michigan. She was survived by her children, a grandson and two great-grandchildren. (This information is from Moonyeen Albrecht: a biography of an American twentieth century composer and a performance guide to Four psalms for flute and organ by Laura Anne Kellogg, 1987, and Moonyeen's obituary).

Researchers may be interested in the biography, which describes her compositions in-depth from a musical perspective, and several paper copies and sound recordings of Albrecht's music which are available and separately cataloged in the Park Library.

Acquisition Information:

Acc#76915

Arrangement:

Arrangement is by series, alphabetical and chronological.
Contents
Using These Materials
---
RESTRICTIONS:

Moonyeen Albrecht Musical compositions are open for research.

USE & PERMISSIONS:

Copyright is unknown.
PREFERRED CITATION:

Moonyeen Albrecht Musical compositions, Folder # , Box #, Clarke Historical Library, Central Michigan University