Back to top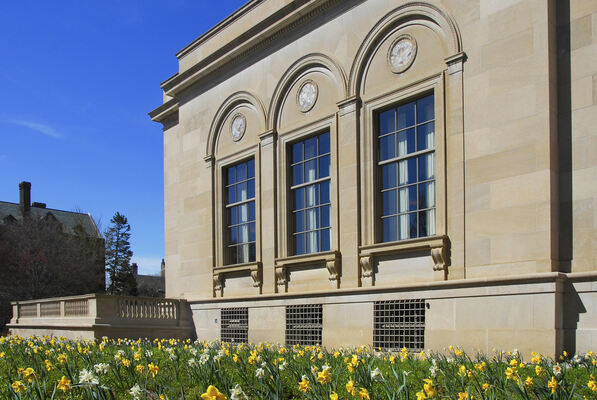 Address

:

909 South University Avenue

Ann Arbor, MI 48109, USA
Edmund Townsend papers, 1862-1864
Using These Materials
---
Restrictions:

The collection is open to research.
Summary
Creator:

Abstract:

Edmund Townsend served as quartermaster in the 3rd Delaware Infantry Regiment from 1862 to 1865. His letters to his brother Samuel describe his court martial and protracted feud with his commanding officer, Col. Jenkins. There is also a detailed description of a train accident in June 1862 which killed a number of men and horses and destroyed much of his unit's equipment.

Extent:

11 items

Language:

English

Sponsor:

James S. Schoff Civil War Collection

Authors:

Collection processed and finding aid created by Rob S. Cox
Background
Scope and Content:

Townsend's eleven letters to his brother, Samuel, provide little information on the war, per se, but they do provide a powerful image of a strong personality. From his first letter, in which he threatens two men and his sister-in-law at home for "develing" his wife ("I will cum home and kick his damned arse") to his protracted feud with Col. Jenkins, Townsend is consistently feisty and willing to fight for what he perceives to be his rights. Unfortunately, much of the original correspondence between the brothers is missing. There is a large gap between the two letters written in April and June, 1862, and the remainder of the collection written primarily in late 1863 and early 1864, and nothing at all written after May, 1864.

Among the highlights of this small collection are Townsend's detailed description of the railroad accident in June, 1862, and the series of letters written while he was under arrest. He records Jenkins' gloating "that he has me now and intends to keep me in arest," but later, after he has secured his release through Congressman Smithers' influence, he gloats a "general Shout and laugh [went] all through the Regt amongst the Privates and non commissioned officers when they herd Jenkins was in arest." His comments on Jenkins' alleged attempts to interfere with the soldiers' voting in the election of 1863, and on Jenkins' acquittal by a court packed with Freemasons are also of considerable interest. Finally, in February and March, 1864, while Townsend was attempting to resign from the service, there are three interesting letters in which he reports scouting out land to purchase in Maryland. He surveyed kaolin deposits on one tract, and was rapturous over an estate south of Annapolis that he purchased to farm when the war ended.

Biographical / Historical:

Townsend, Edmund

Rank: Quartermaster

Regiment: 3rd Delaware Infantry Regiment (1862-1865)

Service: 1862 Spring-1865 June 3

Edmund Townsend is as pugnacious a soldier as ever is likely to be found. He enlisted as Quartermaster in the 3rd Delaware Infantry, which was planned as early as December, 1861, but was not filled out until the following Spring. Raised primarily in the middle and southern portions of the state, the 3rd Delaware mustered in at Camp Fisher, near Camden, Del., under the command of Col. William O. Redden and Lt. Col. Samuel H. Jenkins. The regiment was ordered to assist in the defence of Harper's Ferry in May, 1862, where they saw their first action. En route, a train carrying Townsend, the Colonel, troops and supplies ran off the tracks, crushing a number of men and horses, and destroying much of the unit's equipment. Townsend managed to survive uninjured by leaping from the train, and he participated in efforts to rescue the survivors trapped inside the wreck.

In the summer of 1862, the regiment was engaged at Sulphur Springs, Chantilly, and Antietam, but following the latter battle, they were assigned to garrison duty at Frederick City, Md. After a year of comparative quiet, they transferred to garrison duty at Relay House, Md., as part of the Middle Department of the VIII A.C. under Robert Schenck.

Redden resigned his commission in January, 1863, and was replaced as colonel in March by Jenkins. Townsend, who seems to have gotten along with Redden, quickly developed a deep and mutual animosity for Jenkins. It appears that Jenkins brought Townsend before a court martial at least twice in 1863, though the specific charges are not known. Characteristically, Townsend did not submit passively to his arrest, instead proferring countercharges against Jenkins (as he did at other times against others) and using all the influence he could muster in his defence. Townsend's charges may have included the assertion that Jenkins refused to allow leaves of absence to soldiers to return home to vote in the 1863 congressional elections. In a letter to his brother, Townsend wrote that Jenkins feared the election would be a close one and wished to prevent soldiers from voting for the Republican candidate, and eventual victor, N. B. Smithers. Townsend effectively used Smithers' influence, letters of support from Col. Redden, and petitions to General Schenck not only to gain his own release, but to lead to the arrest of Jenkins in December, 1863. Jenkins was later acquitted, according to Townsend, by Freemasons on the court who let him off so that he could save the disgrace of dismissal by voluntarily resigning.

In April, 1864, the regiment was reassigned to V Army Corps, and took part in many of the major battles in central Virginia between the Wilderness and Cold Harbor through the end of the war. After the surrender of the Army of Northern Virginia, the regiment was consolidated into the 1st Delaware Infantry, and was mustered out at Arlington Heights on June 3rd, 1865.

Acquisition Information:

1992. M-2886.4 .

Rules or Conventions:

Finding aid prepared using Describing Archives: A Content Standard (DACS)
Related
Additional Descriptive Data:

Bibliography

Scharf, J. Thomas. History of Delaware, vol. 1. (Philadelphia, 1888). See p. 369.

Partial Subject Index

Christy, Pat.
Clay.

1864 February 4
1864 April 7

Courts martial and courts of inquiry.

1863 October 12
1863 November 15
1863 November 25
1863 December 13
1864 February 2

Death.
Dorrell, William B.
Elections--Delaware--1863.

1863 November 15
1863 November 25

Farms--Maryland.
Finance, Personal.
Freemasons.

1864 February 2
1864 February 4

Husband and wife.
Jenkins, Samuel H.

1863 October 12
1863 November 15
1863 November 25
1863 December 13
1864 February 2
1864 February 4

Quartermasters.
Railroads--Accidents.
Redden, William O.
Resignation.
Schenck, Robert C., 1809-1890.
Smithers, Nathaniel Barratt, 1818-1896.

1863 November 15
1863 November 25
1863 December 13

Soldiers--Suffrage.

1863 November 15
1863 November 25

United States. Army--Appointments, retirements, etc.
United States. Army--Commissariat.
United States. Army--Officers.
Wives.
Subjects
Click on terms below to find any related finding aids on this site.
Contents
Using These Materials
---
RESTRICTIONS:

The collection is open to research.

USE & PERMISSIONS:

Copyright status is unknown.
PREFERRED CITATION:

Edmund Townsend Papers, James S. Schoff Civil War Collection, William L. Clements Library, The University of Michigan