Back to top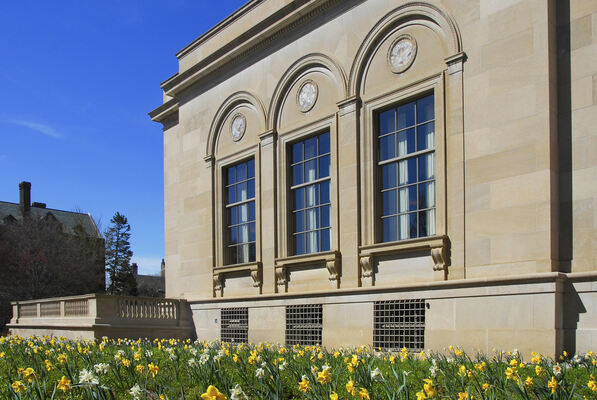 Address

:

909 South University Avenue

Ann Arbor, MI 48109, USA
Haiti collection, 1761-1826, 1856, 1895, 1954
Using These Materials
---
Restrictions:

The collection is open for research.
Summary
Creator:

Abstract:

The Haiti collection contains approximately 130 items related to the social, military, and economic history of Haiti from the mid-18th century through the 19th century. The collection includes correspondence, documents, and a scrapbook. The scrapbook, compiled by Victor Advielle, chronicles the history of the island from 1803, during the last stages of its revolution, through the 1890s.

Extent:

0.5 linear feet

Language:

French
English

Authors:

Collection processed and finding aid created by Erin Platte and Meg Hixon, October 2011
Background
Scope and Content:

The Haiti collection contains approximately 130 items related to the social, military, and economic history of Haiti from the mid-18th century through the 19th century. The collection includes correspondence, documents, visual material, and a scrapbook. The scrapbook, compiled by Victor Advielle, chronicles the history of the island from 1803, during the last stages of its revolution, through the 1890s.

Selected items include:

Lory, Plombard & Co. ALS to Mr. Guillaumier; November 6, 1783. Cap. News of his brother, finances, and matters relating to enslaved persons (including their health).
[Jean-Baptiste] Arnaudeau ALS to Madame Veuve Fleuriau, January 26, 1788; Bellevue, [Saint Domingue]. To his aunt, offering condolences on the death of her husband. Recommends buying the Fortin land as it is good for cultivating sugar cane. Purchase of enslaved persons for a good price (10 men and 2 women). Production of sugar and land on the Fleuriau plantation.
British officer L. Dichter letter, describing Haiti as the "Devil's own Country"; July 4, 1796.
An autographed letter by Toussaint L'Ouverture, written on his personal stationery; [1796].
Citoyen Dodge Gorham and Dodge Gorham et Compagnie partially printed certificates (2) and manuscript document (1) pertinent to the shipment of goods, including beef, on the ship Zéphir (Zephyr) September 12, 1797. Le Cap.
A deposition providing a firsthand account of revolutionary activity in 1793; October 25, 1799.
Lovise Munroe manuscript protest, 14 Fructidor [September 1, 1800]; Môle Saint-Nicolas, Saint Domingue. 6 pages. Official notary copy of the protest of Lovise Munroe, captain of the Schooner Two Brothers of Boston, which sailed out of Philadelphia bound with goods consigned to merchant John Lewis at Cap Français. Was forced into the port at Môle Saint-Nicolas, "having been Contraried by the Winds & Weather." General Hyacinthe Moïse ordered that Munroe would "be so good to land All the Articles Useful to the State, such as, Tar, Pitch, Gun-Powder, Muskets, Swords, Pistols, Lead, Bunting, Tin and Flints, these articles will be deposited in the Arsenal in the Manner Order'd and Citn. [Mansey] Colin charged with the sale of the Surplus of the Cargo, will take the Arrangements he shall think most suitable with General Moyse, for the reimbursement of these Articles and the best of his Interest." After the goods were sold, Lewis claimed that he did not receive any compensation for the long sojourn in Môle Saint-Nicolas, but instead needed money to pay for flour, cloth, and cordage for the vessel's use.
Robert McTaggart letter to Philadelphia merchants [John Reed, Standish Forde, and Samuel Israel]; January 18, 1804. Cap Français. Respecting trade issues, stagnant markets, spoiled produce, government restrictions on coffee purchases. Reference to ships at harbor and difficulties with French privateers.
Letter to Martin[-Pierre] Foache, April 6, 1804. Au Cap. Describes persecution of white residents preceding the massacre ordered by Jean-Jacques Dessalines.
A ca. 1815 legal summary of a case regarding the difficulties of collecting bills in post-revolutionary Saint Domingue. References the inability of the French merchant Reveliere to establish a trading house in Saint Domingue around 1802, which forced him to sell his cargo with a military contractor, but payment was later suspended by a governmental decree. Notes the impact on third-party bearers of the bills.
B[elfast] Burton [draft letters?] to [Richard Allen?], [1825]; Semana, Haiti. 2 pages. Two letters on opposite sides of a single sheet. Discussion of issues with Pierre Joseph Marie Granville (Jonathas Granville), governance, authority, "there is nothing equal to truth & honesty and industry..." Politics, meddling of Alexander, support but apprehensions regarding President Jean-Pierre Boyer, and the campaign to promote African American immigration to the Republic of Haiti.
Eugène-Léopold-François Pesnel DS petition to Faustin Soulouque, [1856?]; Cherbourg, [France]. 14 pages. Petition by Pesnel, requesting Empereur Soulouque to grant compensation to Marie Jeanne Pesnel, his mother, for property and proceeds lost as a result of the Haitian Revolution. Marie's father Thomas de Launay owned dwellings north of Cap Français and in Borgne. He had lived in Saint Domingue for 45 years before his death in 1781. The properties, including a cafeterie, had an annual profit of around 300,000 francs. The capital was 6,000,000 francs, which would have increased considerably in the hands of merchant de Launay and his descendants. Pesnel's request include a lengthy affirmation of his Republican sentiments, love of freedom, and dislike of slavery. The last page of the petition includes a transcription of a baptismal record of Marie Jeanne de Launay.

Other items are two photographs, a copy of L'Écho de la Timbrologie that traces the history of Haiti (January 31, 1954), a Carte de l'Isle de Saint Domingue ([1759], housed in the Map Division), a 1788 postmark from "Cap Haitien," and a newletter about French colonial postmarks.

Victor Advielle compiled the scrapbook, entitled Notes sur Haiti, in Paris in 1895. In addition to newspaper clippings, speeches, correspondence, and government documents, the volume has a piece of music entitled "Les paroles sont de Mr. de la Soriniere danjou, Et la Musique de Mr. Boran de St. Domingue." The scrapbook pertains to Haiti's 19th-century history. The section entitled "Ma Correspondence avec Légitime" contains personal correspondence between Victor Advielle and François Denys Légitime, who later became president of Haiti (1888-1889). The material within the scrapbook is in French.

Biographical / Historical:

After colonizing Hispaniola, Spain decided in the late seventeenth century to transfer the western third of the island to the French, who called it Saint Domingue. During an 18th-century economic boom, the colony became France's most prosperous Caribbean possession. In 1791, tensions led to a large slave rebellion, the first of several conflicts that eventually led to Haitian independence. Discord continued after the abolition of slavery in 1794, and by the late 1790s Toussaint L'Ouverture, with his formidable army, had control of areas throughout the colony. L'Ouverture and his troops held off Napoleon's subsequent attempts to restore French control over the island, and on January 1, 1804, the country, now re-named Haiti, became independent. Haiti's 19th century was marked by political turbulence, including the Haitian occupation of Santo Domingo (now the Dominican Republic) from 1822-1844 and a quick succession of political leaders, who were often overthrown or assassinated.

Acquisition Information:

1991, 1996, 1997, 2005, 2016, 2017, 2022, 2023. M-2440, M-2752.3, M-3308, M-3375, M-4434.3, M-4507.41, M-6044.4, M-6099.1, M-7527, M-7530.4, M-7589.1, M-7634, M-7702.7, M-7771 .

Processing information:

Cataloging funded by the National Historical Publications and Records Commission (NHPRC). This collection has been processed according to minimal processing procedures and may be revised, expanded, or updated in the future.

Arrangement:

The collection is arranged in the following series:

Series I: Correspondence and Documents
Series II: Photographs, Map, Postmark, and Printed Item
Series III: Transcriptions, Typescripts, and Notes
Series IV: Scrapbook

The correspondence series is arranged chronologically.

Rules or Conventions:

Finding aid prepared using Describing Archives: A Content Standard (DACS)
Related
Additional Descriptive Data:

Alternate Locations

The Carte de l'Isle de Saint Domingue is housed in the Map Division.

Bibliography

"Haiti." Encyclopædia Britannica Online Academic Edition. Encyclopædia Britannica, 2011.
Subjects
Click on terms below to find any related finding aids on this site.
Subjects:

Formats:

Names:

Places:
Contents
Using These Materials
---
RESTRICTIONS:

The collection is open for research.

USE & PERMISSIONS:

Copyright status is unknown
PREFERRED CITATION:

Haiti Collection, William L. Clements Library, The University of Michigan