Back to top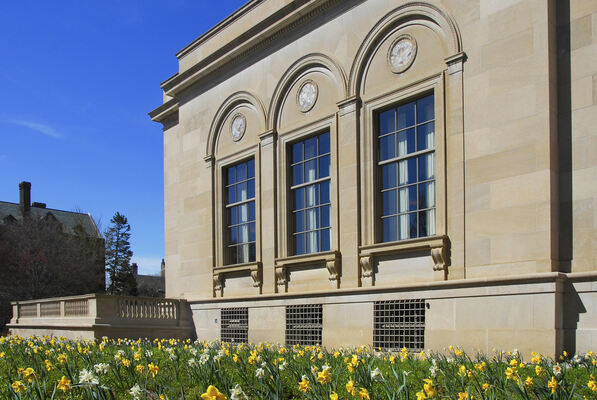 Address

:

909 South University Avenue

Ann Arbor, MI 48109, USA
James Patten papers, 1788-1799
Using These Materials
---
Restrictions:

The collection is open for research.
Summary
Creator:

Abstract:

The James Patten papers contain letters and documents detailing his capture and captivity by Delaware Indians in Ohio, the funds raised by the family to purchase his ransom, his eventual release, and his life on the Ohio frontier.

Extent:

16 items

Language:

English

Authors:

Collection processed and finding aid created by Mary Parsons, February 2010; Philip Heslip, December 2010
Background
Scope and Content:

The James Patten papers (16 items) contain letters and documents regarding Patten's capture and captivity by Delaware Indians in Ohio, the family's efforts to raise funds to purchase his ransom, his eventual release, and his life on the Ohio frontier (1789-1799). The collection is comprised of 12 letters (1788-1799), 3 receipts (1791), and a subscription list (1791). Also present is a photocopied excerpt from The Choates in America, 1643-1896, by E. O. Jameson, which describes the capture of Patton and Isaac and Francis Choate by the Delaware Indians (pages 125-128).

The earliest item in the collection is a letter of recommendation for David Patten (1761-1836) by the Selectman of Bedford, New Hampshire, and endorsed by Justices of the Peace from Hillsborough and Middlesex Counties (May 1, 1788). It asks "all Civil Officers and others let him pass and repass unmolested." David may well have planned to go to Ohio with his brother James, but changed his mind. Matthew and Elizabeth Patten wrote the next two letters in the collection to James Patterson, who accompanied their son to Ohio (June 13, 1789 and December 1, 1790). They discussed local news like the new style of singing hymns in the meeting house, family news, and news on crop yields. James Patten wrote all his 7 letters after his captivity; these contain details about his time with the Indians and how he was freed (November 1, 1796 -- April 21, 1799). Though many of his comments on the experience are brief, his letter to friend Samuel Patterson provides a day-by-day account of the nearly month-long trek he made across what is now the state of Ohio, from Big Bottom, where he was captured, to "The Grand Auglaize" in the heart of the Northwest Indian Confederacy (Sept. 10, 1797). He described his abduction, daily travel, and forced run through the gauntlet before he was accepted into the village: "I was welcomed into ther town one with his Club[,] a nother with his foot [,] another with his hand [,] another with a tomyhak."

The collection provides considerable information on ransoming a prisoner during the Northwest Indian War. Lacking sufficient funds, James' father Matthew Patten wrote a subscription appeal to friends and neighbors and received 37 signatures (July 4, 1791). The three receipts follow the trail of the 93 dollars collected to ransom James, as it was carried to Montreal by Isaac Choate, Jr.

The papers also document improvements in transportation both in New Englandas well as in the Ohio territory. In his letter of Aug. 18, 1796, David Patten informed his brother James that they had had a bumper hay crop, but had to pay very high wages to harvest it because of the demand for local labor "which is caused by building bridges and digging canals." He also listed the locations along the Merrimack River where bridges were being built: Concord, Amoskeag, Pentucket, Bodwell's Falls, Haverhill, Sweat's Ferry, and Newbury. In letters to his brother David, James Patten described, in detail, new roads, canals, and bridges built in Ohio and Pennsylvania, and mentioned horse powered boats being used on rivers in Ohio (November 23, 1797).

On the back of the September 10, 1797, letter from James Patten to Samuel Patterson is a copy of a poem called O True Times, commemorating American independence.

Biographical / Historical:

James Patten (1755-1827) was born in Bedford, New Hampshire, to Matthew Patten (1719-1795) and Elizabeth McMurphy (1729-1817). In August 1778, James joined the local militia and served in Rhode Island. After farming in Bedford, New Hampshire, for a number of years, James Patten decided to move west to the Ohio country. Patten set out for Ohio in 1789 and spent nearly a year in the newly founded settlement of Marietta. He then traveled 30 miles north along the Muskingum River and, with 35 recent arrivals, established a small settlement at Big Bottom. The pioneers built a blockhouse and two cabins, but neglected to post guards or lookouts to protect the camp. On January 2, 1791, Delaware Indians traveling along their accustomed trail on the western side of the river spied the new settlement, and attacked the Big Bottom camp. The Indians captured James Patten and three other men, burned the settlement, and killed the rest of the settlers, with the exception of two men who escaped and spread the alarm to others along the Muskingum. The bodies at the blockhouse were badly burned, and Patten's family in New Hampshire believed he had died in the attack. Six months later, in June of 1791, his family learned from recently freed fellow captive Isaac Choate [Jr.], that Patten was alive. His family organized a subscription list, and recruited thirty-seven neighbors to pledge money toward a ransom offer (July 4, 1791). Patten's Indian owner, however, refused the money and Patton was not released until General Anthony Wayne's defeat of the Northwestern Indian Confederacy in 1795.

After his capture, Patten traveled for 25 days from the southeastern corner of Ohio into the heartland of the Northwestern Indian Confederacy in northwestern Ohio, near the present-day town of Defiance. He spent most of his captivity living in a Delaware Indian village on the Auglaize River near the juncture of the Auglaize and the Maumee rivers, where an intercultural community comprised of three Shawnee towns, a Delaware town, a Miami town, and a European trading town (with both French and English traders) was located. For the last two years of his captivity, Patten was owned by " Big Cat" [Whingwy Pooshies/Hengue Pushees], the civil leader of the Delaware Indian town. In March 1795, after four years of captivity, Patten was exchanged for an Indian prisoner. Financial difficulties kept him from returning to his family in New Hampshire. He purchased land and settled in the Belpre area of Ohio and did not visit his New Hampshire relations until 1817. He returned to Belpre, Ohio, in the spring of 1818 and died there in January 1827.

Acquisition Information:

1991-1992. M-2730.1, M-2831, M-2860.2 .

Processing information:

Cataloging funded by the National Endowment for the Humanities (NEH) and the "We the People" project.

Arrangement:

This collection is organized chronologically.

Rules or Conventions:

Finding aid prepared using Describing Archives: A Content Standard (DACS)
Related
Additional Descriptive Data:

Related Materials

The following Clements Library collections contain information on relations between American settlers and Native Americans in Ohio and the Old Northwest:

The Josiah Harmar papers
Native American History collection
The Anthony Wayne papers

The Ohio Historical Society has a letter from James Patten to David Patten (June 18, 1819)

Bibliography

The following published diary contains details on James Patten's early life:

For more background on the Patten family and the other men captured along with James Patten, see the extended finding aid at the Clements Library.

Partial List of Names Mentioned

Barr, James
Bell, John
Boddel, Josh
Boddel, Simon
Bowers, Mrs.
Cheesman, Abija
Choate, David, Jr.
Choate, Isaac
Choate, Isaac, Jr.
Choate, Samuel
Clogston, John
Colburn, Widow
Curtis, Dr.
Davis, Lusey
Dodge, Captain
Dole, Stephen
Donar, Dr.
Gordon, Josiah
Houston, Samuel
Lincoln, Obed
Lyons, Colonel
Mann, James
Mark, Andrew [Mack]
McFarland, Samuel
Moor, Samuel
Moor, William, Jr.
Moore James Lieutenant
Morril, Mr.
Orr, John
Patten, Alexander
Patten, David
Patten, James
Patten, Matthew
Patten, Polly
Patten, Robert
Patten, Susannah
Patterson, James
Patterson, Nathaniel
Patterson, Samuel
Pickle, Mr.
Ruland, Israel [Rowlnes] (1757-1815)
Sanford, Ephraim, Captain
Shaw, [Thomas]
Smith, Adam
Smith, Benjamin
Smith, James Lieutenant
Spears, Robert
Taggart, Susanna [Patten]
Tolford, Betsey [Patten]
Tolford, Hugh
Underwood, James
Varnum, Parker
Wayne, Anthony
Walker, Robert
Watts, Dr.
Wilkins, John
Subjects
Click on terms below to find any related finding aids on this site.
Subjects:

Formats:

Names:

Places:
Contents
Using These Materials
---
RESTRICTIONS:

The collection is open for research.

USE & PERMISSIONS:

Copyright status is unknown
PREFERRED CITATION:

James Patten Papers, William L. Clements Library, The University of Michigan